The vacation rental industry may be changing, but now is not the time to give up
At VRM Intel, we receive regular emails and calls from company owners and executives who are feeling burnt out, overwhelmed, and fearful about the future. The vacation rental industry is experiencing another wave of consolidation and change, and I don't know many company owners (VRMs or vendors) who haven't at least entertained the idea of selling their companies in the near future.
However, after taking a deep dive into market conditions affecting the vacation rental industry, we can say with confidence that the future of the vacation rental industry is indeed bright. Yes, there is a wave of consolidation and acquisitions, but it isn't the first one we've seen, and it won't be the last. The opportunities in our industry are huge. If you have a second (or third) wind in you, now is not the time to give up.
Burnout and Fear: Where Is it Coming From?
Feelings of burnout and fear in today's entrepreneurial climate are not exclusive to the vacation rental industry. Burnout is now a legitimate medical diagnosis, according to the World Health Organization.
With mass consolidation and a lack of antitrust or online oversight, large corporations have been given free rein to create structures and policies that are harmful to entrepreneurs.
However, in the vacation rental industry, we have additional challenges.
Four Primary Factors Causing Burnout and Fear for VRMs
1. Technology Changes
While the introduction of new technology-enabled business models is changing the fabric of the vacation rental industry, the biggest struggle for managers actually lies with the core property management software system (PMS) as selecting software is the primary cause of operational angst as reported by VRM Intel's readers. Changing software is arguably the most painful challenge a vacation rental management company (VRMC) faces through the course of its business, and with the current wave of consolidation (including GSV's tech rollup and HomeAway's recent software news), property managers are struggling to find software solutions they feel confident they can invest in over the long term. Additionally, new technology products and distribution channels present opportunities for VRMCs, but seamless and affordable integration between systems has historically been a challenge for the industry, making it difficult to use new technology offerings.
2. Margin Compression
On the expense side, rising costs for technology, staffing, and marketing—along with the costs associated with meeting higher customer expectations—are contributing to margin compression for VRMCs. On the revenue side, there is downward pressure on rental commissions and the additional fees VRMCs can charge because of competition from emerging business models and aggregation on OTAs. Managers are expected to do more for less, leading to fears about long-term sustainability.
3. Workforce Instability and Productivity
Sue Jones writes about labor shortages and difficulties in developing, training, and motivating today's workforce. The cost of hiring, training, and maintaining a consistent hospitality team is higher than it has ever been, and today's workforce requires a new generation of management skills and constant recruitment, contributing to many founders' feelings of frustration and burnout.
4. Overall Wave of Consolidation and Fear of Missing Out (FOMO)
Main street small retailers were pushed aside in favor of big box stores (i.e., Walmart, Home Depot, Best Buy), and now the big box chains are losing out to online retailers. Almost every local bank, grocery store, and pharmacy has been purchased or pushed out, and more and more independent boutique hotels are now operating under large hotel flags. The vacation rental industry is also experiencing a wave of consolidation, leading VRMCs to wonder if they are fighting a losing battle to remain independent. As a result, company owners in the vacation rental industry, both VRMCs and vendors, are demonstrating fear of missing out (FOMO), in regard to their opportunity to sell their companies at a high multiple. For example, today's news that Vacasa agreed to purchase Wyndham Vacation Rentals for $162M makes the thought of selling now even more enticing.
There are many signs that now is not the right time to sell, but with fatigue about margin compression, technology, and staffing, as well as an influx in solicitations from prospective buyers, the idea of a quick exit is appearing more attractive.
Opportunities for Independent Vacation Rental Management Companies
Even with the challenges, the vacation rental industry has seem significant growth, and there are still big opportunities for independent VRMCs. Although it is true that a handful of multi-destination VRMCs are expanding, there are market conditions that favor growth for destination-specific VRMCs. Here are six areas of opportunity for in-market management companies.
1. Consumer Awareness
To be fair, OTAs and listing sites like Airbnb, Expedia, and Booking.com have helped to increase consumer awareness of vacation homes as viable lodging alternatives. Although the industry has not had a reputable consumer market study in years, Phocuswright reported, "In 2015, nearly one in three US travelers used private accommodation, up from fewer than one in ten in 2010."
As a disclaimer—in 2010—"private accommodation" did not include the shared-home or short-term urban inventory that Phocuswright included in 2015. However, for leisure destinations, what the industry does have now is a new generation of travelers for whom the idea of staying in homes for lodging is mainstream.
2. VRMCs' Strengths vs Weaknesses
At the VRMA Executive Summit in June, attendees were asked to write down their strengths and weaknesses. Interestingly—when articulating their weaknesses—rental managers said their greatest challenges relate to workforce development, technology, competition for inventory from new multi-destination companies, and regulations.
In contrast, among their strengths VRMs listed experience, leadership, fiscal responsibility, meaningful brand equity, dedication to the community, guest and owner relations, customer retention, customer service delivery, company culture, team building, online marketing, property care, and relationships.
Of the ingredients necessary to manage second homes effectively and provide safe and secure vacations to guests, the strengths articulated by independent VRMCs are much more critical to operational success than the challenges they are facing.
"While our industry seems to be changing faster than ever, and more competition from larger players is entering our markets, I think this opens the doors for new opportunities," said Mike Harrington, founder and CEO at Carolina Retreats Vacation Rentals. "The value we provide is on a one-to-one basis with our clients/property owners. We are in a service business. I've long been a proponent of more innovation on the homeowner servicing side, which can help build that 'moat' around your business and make it much more difficult for disruptors looking for a quick buck to cast you aside. We're starting to see some of this through operations technology like Breezeway, Properly, TRACK, etc. I'm also a big believer that the companies that will continue to be successful will not and cannot be all things to all people."
Harrington added, "Focus on what you do best, and double down. Look for new ways to diversify your revenue stream within your current operations setup. What services are you currently not providing that can help with either the guest or owner experience? These can be simple things like bringing laundry and linen and towel service in-house, partnering with a contractor or design firm to offer turnkey renovation and upgrading services, offering monthly services to nonrental homeowners in your area (inspections, cleaning services, general maintenance), or something else."
3. Vacation Rental Management as a Service
As Harrington stated, "We are in a service business."
The business of caring for second homes and offering these homes to guests as safe and secure lodging is primarily a service business—one that is more effectively managed locally.
Local VRMCs have several advantages over multi-destination companies. For guests, local managers have relevant knowledge of the destination, the homes they manage, and the ancillary services provided. For homeowners, local managers provide asset management, guest management, accountability, and individual property care that multi-destination managers cannot provide at the same level at scale. For employees, local managers provide a connection to the community and a more meaningful team experience.
"Building a vacation rental business with my sister over the last twenty years has been a marathon, and while we have enjoyed great successes along the way, having the determination to stick with it is not always easy," said Amy Gaster, president and cofounder of Tybee Vacation Rentals. "This business is hard and stressful and complicated. We have grown to be the largest vacation rental company in our region, and we take that job very seriously. Having a capable staff and management team in place has been one of the keys to our success. We push forward in our mission for the sake of protecting our owners' investments, serving our guests, [and] caring for our employees, and for the responsibility we have to our community."
4. New Technology Solutions
Although there is pain in change in technology today, streamlined innovation is coming.
New property care, smart home, CRM, data, pricing, and marketing tech products are being introduced, and interfaces between these platforms and PMSs are being ironed out. Recently, a VRM-led software advisory group was formed to address current integration challenges. It is petitioning technology companies in the industry for a common API to allow VRMCs to establish a more open plug-and-play technology environment and decrease reliance on the core PMS.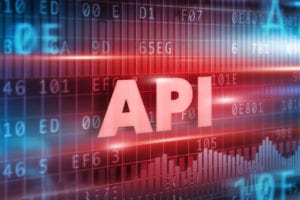 "I think it's such a fun time right now," said Matt Renner, SVP Business Development, TRACK (TravelNet Solutions). "I'd rather be in an industry experiencing massive growth than in a stagnant industry without much innovation. Transformation isn't easy, and this business isn't for the faint of heart, that's for sure, but we are super optimistic about where the vacation rental industry is heading. Technology is getting better, and the category is getting a massive lift from the huge investments pouring in. Long term, we see winners in this space from a PM perspective as being the ones who invest in ways to improve the end-to-end customer experience and who are able to leverage technology to strengthen and own the guest relationship. Creating demand for a product and then delivering a great customer experience is a fundamental formula that works regardless of time or industry."
Renner added, "Those who bow out now are going to look back and wonder what they missed out on and why they jumped off the ride so early."
5. Vacation Rentals as a Considered Purchase
Vacation rentals are more of a considered purchase than hotel stays, meaning that consumers search for more information and spend more time considering clicking the "book now" button for a multi-night stay in a vacation home than they do when booking one or two nights at a hotel chain.
The idea of a considered purchase is problematic for OTAs, whose model requires commoditizing this uncontrollable product that is so varied by nature that it does not break down easily into a hotel-room-sized thumbnail.
Independent VRMs have an increased ability to provide high-quality listing information, to staff more knowledgeable call center agents, and to build guest relationships that lead to repeat stays.
"For smaller VRMCs, they need to think of themselves as boutique vacation rental companies," said Betsy LaBarge, owner of Mt Hood Vacation Rentals. "Find a niche and stick to it. We cannot play the way the large multi-destination providers play. We need to know our brand, work to its advantages, and develop relationships with guests, owners, team members and vendors to maintain loyalty and trust. Unfortunately, that may mean we need to spend proportionally more for our website, SEO, SEM, email marketing, social media marketing, photography, and a reliable PMS. In my opinion, smaller VRMCs that go all in with OTAs and skip using a good PMS and integrated marketing will find it to not be sustainable over time. Those companies will never build good repeat business, so they will find themselves constantly having to acquire new customers."
Further, homeowners find value in working with local managers who have owner-friendly cancellation policies, damage coverage procedures, and travel insurance offerings.
6. The Value of the Independent VRMC Within the Community
Local VRMCs have done more to promote leisure destinations than any other sector. Although there is significant in-market competition between lodging providers, competition is even more fierce among destinations. For example, between the Alabama coast and the markets in the Florida Panhandle, competition among destinations for guests searching for their favorite Gulf Coast vacation spots is intense. The same dynamic exists in ski markets, along the Atlantic Coast, and across Hawaii. Consumers have choices, and communities must pool resources to ensure that a destination stays top of mind among their core consumers.
Emerging multi-destination VRMCs have been largely unengaged within the communities in which they operate and have been content to ride the coattails of local marketing efforts, picking up their spoils on OTAs and listing sites. They leave the heavy lifting of marketing these destinations to the independent local companies who are invested in their communities.
Destination marketing organizations (DMOs)––such as Convention and Visitors Bureaus (CVBs) and tourism boards––rely heavily on independent VRMCs for support in market promotion, legislative agendas, and consumer awareness; and these local VRMCs understand the importance of their role within their communities.
"The city trusts local managers to partner with them to manage guest impact in residentials neighborhoods," said Amy Gaster. "If we were to 'sell out,' we would not only be risking the balance in our community but also risking hundreds of employees and their families by potentially eliminating their no-longer-needed jobs––especially the professional middle class positions in sales, marketing, finance, guest services, and operations that are often performed at nonlocal corporate offices."
Gaster continued, "A sense of responsibility and determination to succeed, and doing the best job possible is what built our business. Abandoning those principles to exit our business doesn't really make sense. In the ever-changing atmosphere of our industry, having a perfect exit strategy is tricky; and in the current political climate, selling to a mega manager does not seem right to us."
Claire Reiswerg echoed the importance of community involvement, "Our marketing focuses on the fact that we are local. We participate in every aspect of our community––from serving on tourism boards and legislative action committees to donating money to local events and community charities like Meals on Wheels. We remain fiercely loyal and dedicated to our community and to the tens of thousands of guests we welcome to our vacation homes each year."
If mass consolidation wins out, the result will leave DMOs and CVBs without the support they require to promote and sustain local tourism. Consequently, destinations would see a drop in the number of guests and a decrease in property values for homeowners.
Will Consolidation Force Independent VRMCs Out?
The short answer is no.
In addition to maximizing short-term rental revenue, second-home owners require property managers who are able to care for the property, provide on-the-ground 24/7 service, preserve the value of the property as an asset, reduce liability and risks, and care for guests for the entirety of their stay.
The business model for multi-destination VRMCs is built on the ability to scale its services, and it thrives under the assumption that every homeowner is solely focused on maximizing occupancy. This assumption falls apart when property managers understand that many homeowners do not have the primary objective of maximizing occupancy. A significant percentage of vacation homeowners value property care and asset appreciation as much, if not more, than booking a few extra nights. With the individual nature of second homes and the varied long-term objectives among homeowners, the ability to consolidate and scale the majority of the vacation rental industry is a pipedream.
It is worth noting that most founders of multi-destination VRMCs are not looking to consolidate the majority of the industry. They are just looking to create the perception that they can. The goal is to cash out, not to spend the rest of their careers leading vacation rental management companies. If they can prove a growth model, then they can sell the company at a high multiple and sail off into the sunset with their winnings.
For Most VRMs, Now is Not the Time to Give Up
"I've never met a VRM who at one moment or the other wasn't ready to throw in the towel, myself included," said Travis Wilburn, founder and managing partner at Stay Charlottesville. "Most of us are self-made, pushed through economic downturns, and had no choice but to create our market. We built our own systems and processes, defined our various jobs and titles, and ultimately developed our own product."

VRMs like Wilburn are finding ways to join forces to leverage their strengths. "I've been doing this for over ten years and ultimately decided I couldn't do it alone anymore," said Wilburn. "We're working on a solution to provide the best for the VRM so we don't get 'Amazoned' like boutique retail. We know that we're creating rare partnerships that actually help both the top line and the bottom line."

The truth is that VRMCs are just now beginning to tap into their potential as second-home asset managers, and the value of the VRMC is changing as management companies begin to understand their data and provide and market services that go far beyond maximizing rental income. The industry is growing and morphing. The abilities to vet guests and build the value of second homes as investments are gaining traction.

Additionally, the number of guests who know about and want to stay in vacation rentals is higher than ever before; and the need for families and groups to escape, travel, and stay together in a home instead of a hotel to connect in a meaningful way could not be greater.

What I can say to you is the opportunity in caring for homes for owners and providing vacation rentals to guests is astronomical.

You give families memories that they remember and hold dear for their entire lives (and it needs to be said that these are memories that they wouldn't have in a hotel). Remember the weddings, family reunions, golf groups, ski trips, and friendship getaways that you have facilitated. Remember the stories you have received from the guests you have had the privilege of serving.

But it's more than that. You provide jobs, and you connect your employees and their families to the community. . . to the beauty and value of your destination. You give back and work tirelessly in your city/town/village to make it better. You enable homeowners realize their dream of owning a vacation home in their favorite place to be in the world.

The value you provide is real, and the industry opportunities are enormous. Now is not the only time to sell, and the game is not over.

A second wind is coming for you.

<!-comments-button-->