Last year, Matt Landau partnered with Booking.com to produce he second season of the web series, The Vacation Rental Show, in which Landau travels the globe to meet the world's best vacation rental businesses. And now, OSN, the leading cable TV provider in the Middle East and North Africa has picked up the show and can now be seen on prime time on the OSN's streaming platform.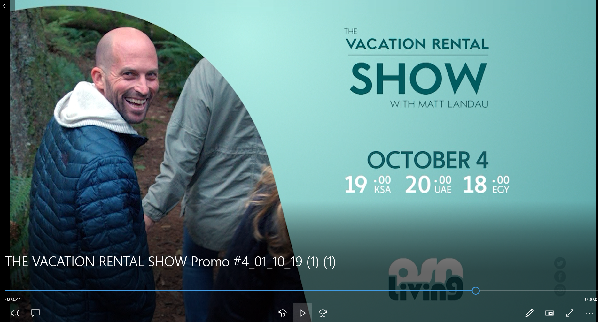 The collaboration is the first time a content creator and travel tech brand have reached broadcast television, and the show serves to increase category awareness for vacation rental sector.
According to the show's producer, Stuart Hooper, the deal is one of the first in what will be a growing trend of travel tech brand partnerships with content creators and broadcast or streaming networks.
Airbnb was said to have agreed to a deal with Netflix but that show has yet to materialize, according to Skift.
"Seeing our cottage industry on international TV is a little surreal to be honest," says Landau. "It's one of those things that steps far beyond my comfort zone but at the same time so in our wheelhouse because we're highlighting what we know best—the magic of what our industry has to offer the world."
The Vacation Rental Show has proven that well-produced shows can capture levels of attention previously unattainable in today's frenetic internet landscape.
<!-comments-button-->