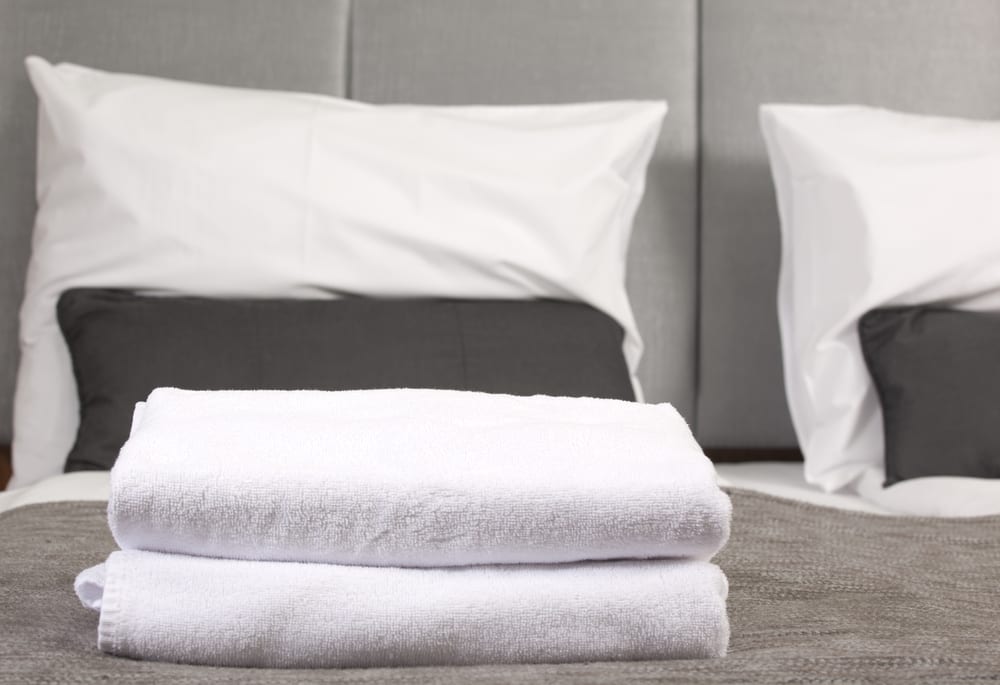 The beautiful drive along the waterfront to get to your place. The delicious bakery down the street. The musty smell that kept them awake at night because your carpets needed to be cleaned.
Your vacation rental plays a leading role in your guests' holiday, and its cleanliness is something many will never notice – unless you miss the mark.
Don't let stained floors and funky smells turn into lasting memories by keeping housekeeping and maintenance near the top of your priority list!
Just how important is housekeeping?
A recent survey by J.D. Power and Associates found that housekeeping basics – cleanliness, room smell, heating, ventilation and air-conditioning – are among the top complaints for hotel visitors (behind Internet access, noise, and maintenance issues).
Hotel-goers may have different expectations than your renters, but this is not an area where anyone is likely to compromise. There's a reason why "cleanliness" is one of the criteria on vacation rental review sites; Flipkey highlights clean, safe and economical as essentials that can earn a glowing review for even a low-frills, one-star space.
Protect your reputation
Different environments offer their own challenges, like humidity, dust or wildlife. However, any traveler who has found mold thriving in the bathroom or one-too-many ants parading around the kitchen can testify that there's a fine line between what "goes with the territory" and what will come across as neglect.
Amplifying any of these oversights, today's web-savvy vacationers also won't hesitate to tell others what they've encountered.
"Doesn't show any pride of ownership," said one unhappy reviewer about a home on FlipKey.
"…some great art on the walls but the glass is so dirty you can't enjoy them," a TripAdvisor reviewer gently prodded on another home.
"Would rent again if the carpet were replaced with tile," another suggested.
Meeting expectations
How can you ensure you meet expectations and protect your home from featuring in holiday horror stories? Commit to a regular routine that keeps your vacation home looks good inside and out.
Don't neglect curb appeal. "Curb appeal" isn't just for real estate listings! Your vacation rental doesn't need to be on the garden tour circuit, but its external appearance shouldn't be ignored, either. Regularly-trimmed lawn, mildew-free sidewalks and pressure-washed siding are among the simple maintenance tasks that make a good impression when people arrive on your doorstep.
Always check the basics. Floors, surfaces and other visible areas should be clean on arrival. Before new guests arrive, ensure someone does a good walk-through; if you spot dirt or a burned-out lightbulb, take care of it right away. If you come across something that requires professional attention, take care of the problem as soon as possible.
Don't forget the behind-the-scenes stuff. There are less visible cleaning jobs, like changing furnace filters and washing all blankets and comforters, that should be done on a regular basis.
Take advantage of your marketing efforts. If you've carefully staged a luxury rental, celebrate the details through the photos, testimonials and descriptions on your website. If rustic charm is the main draw, use those same things to highlight your style. Not only does this help set expectations, it also makes it easier to attract renters who want exactly what you have to offer.
Help your guests come prepared. Linens, dishes, and common household items (i.e. garbage bags, pots and pans) are often included with rental homes, while towels and toiletries may not be. Let your guests know ahead of time how to prepare so they won't be caught off guard.
Don't do it all at once. Touching up your vacation rental – inside and out – isn't something you need to do every week. However, you do need to do maintenance or its good looks will start to fail. At least once a year, work your way through this cleaning and maintenance checklist to keep your home and property looking their best.
When things go wrong
Even with the best of intentions, there's a good chance something will go wrong at some point: A light bulb might burn out when neither you nor your caretaker are on-hand to fix it, or you might not notice a new stain on the floor.

If this happens, respond as soon as the issue is brought to your attention. People generally just want to know someone is listening, so your quick acknowledgment will go a long way to reduce any negative feelings.

If the problem is aired through a review site, take a deep breath and consider your best response. Remember that both the reviewer – and review readers – want to know that you're paying attention and that you care.

It takes time and energy to keep your vacation rental looking its best, but the investment is worth it. A clean and well maintained property ensures your renters enjoy a smooth vacation and protects your reputation for future visitors.

By Erin Colbert

About MyVR

Founded in 2011, MyVR is a vacation rental website builder and marketing software provider.  MyVR was started by a team of seasoned entrepreneurs who wanted to use their depth of experience in marketing and lead generation to simplify the marketing of their own vacation rentals. MyVR completed the Y Combinator incubator program in March, 2012 and raised a $1.4 million seed round from numerous, prominent Silicon Valley investors, including SV Angel, Chris Dixon, Paul Buchheit, Clem Bason, and others.

<!-comments-button-->