The inaugural 2014 LiveRez Partner Conference wrapped up in Boise, Idaho last week with new friends, new product announcements and a newfound sense of community among LiveRez users and team members.
The conference kicked off with a special keynote session by Priceline's CMO Brett Keller addressing vacation rental managers about branding, increasing online conversion rates, and the direction of Villas.com.
Keller's keynote was followed by breakout sessions centered on accounting, new products, CRM training, data mining, and smart home control.
"There was a lot of excitement over the development of new technologies as well as the obvious care and commitment the LiveRez Team has for their customers (whom they love to refer to as 'partners')," said Lance Boyer, owner at Florida Dream Homes.
The LiveRez team hosted their "partners" for dinner Monday night at the top of the Zions Bank Building, the tallest building in downtown Boise, which also provided a gorgeous sunset as a backdrop for a moving presentation focused on the foundation of LiveRez and how each partner and team member had contributed to the fast growth of the company.
In a tear-jerking tribute to its partners, the LiveRez team surprised attendees with customized hand-crafted copper medallions with their company name, their company colors (pantone matched) and their partner number.
Here is the video LiveRez put together for its tribute.
"I've been to a lot of conferences over the years, but the one that Tracy Lotz and his Team at LiveRez put on in Boise was far and away the best conference I have ever attended; informative, well planned, filled with the right mix of education and networking and, most of all, imbued with a passion for our industry that was infectious," said Boyer. "Everyone Karin and I spoke with at the conference was impressed with how well organized and educational it was."
Sally Newton, founder at Shores Vacation Rentals in Michigan agreed. "I thought the LiveRez partner conference was perfect. Really!" said Newton. "The conference time with the other partners was inspiring and educational, and the workshops and the one-on-one with the LiveRez team were invaluable. It was a great time to focus on our business and Boise was beautiful. I would definitely attend again!"
The following day's general session began with a double dose of Idaho with Boise Mayor Dave Bieter, followed by a warm welcome by Idaho Governor "Butch" Otter.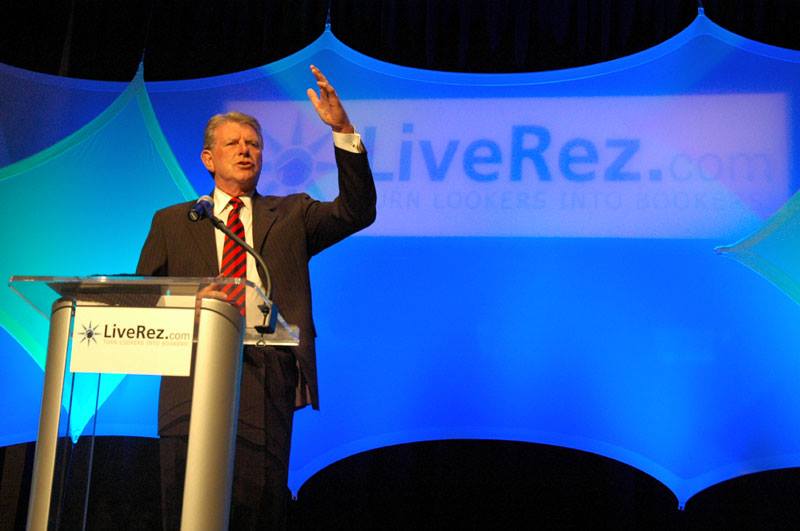 Keynote speaker Olympic Gold Medalist Dick Fosbury addressed attendees with his experience introducing the "Fosbury Flop" at the 1968 Olympics, winning the gold medal, setting new U.S. and Olympic records, and establishing the new standard method of high jumping worldwide.
Fosbury explained that the formula for Olympic success is Passion + Vision + Action = Success, and he challenged vacation rental managers to think outside of the box and visualize success in their daily activities.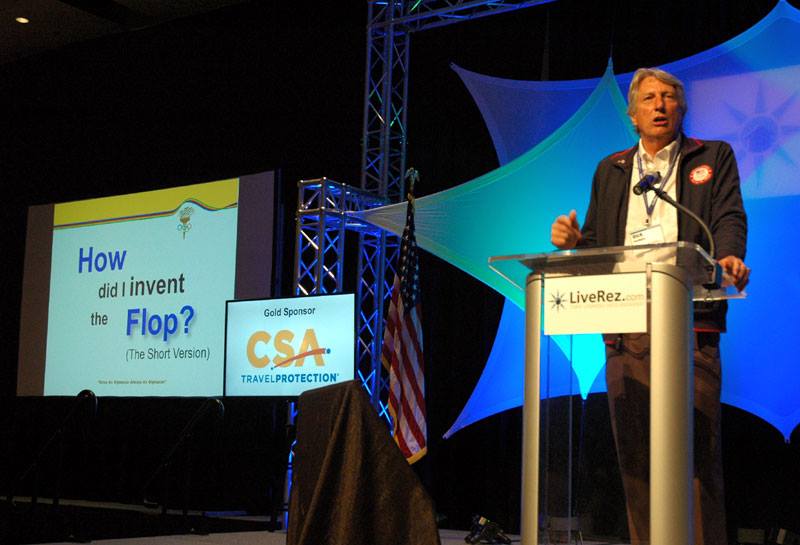 Vacation rental managers also learned about LiveRez's new product road map, participated in roundtable discussions, tested new housekeeping and work order modules, and learned how to grow their business with CSA, VRP and PointCentral.
According to Jim Kitts, owner at Carolina Beach Realty, "I thought the conference was great and very informative.  The LiveRez partners were given FIRST CLASS treatment.  It was a pleasure to meet some of the partners from around the world as well as meet with the entire LiveRez team.  We were able to share some thoughts and ideas, and at the same time, we were able to see what LiveRez will be implementing in the near future."
In addition, a leading focus of the conference was decreasing dependence on listing sites with two breakout sessions concentrated on alternatives and a general introducing iVacationRental.com, a LiveRez partner specific website focused on the distribution of professionally managed vacation rentals. CEO Tracy Lotz said, "There is a turf battle for the heart and soul of the vacation rental industry, and it is a battle we can win."
The general portion of the conference wrapped up with a closing reception at the Reef in downtown Boise, and in true vacation rental fashion, ended with an 80's dance party with local band Pilot Error,
For the next three days, partners spent one-on-one time with the LiveRez team for personalized training and education.
"There was a very high energy throughout the entire conference," said Steve Zimmerman, founder and CEO at Beach House Logos. "Speakers, sessions and social gatherings were an A+. Hats off to the LiveRez team for a job well done. Looking forward to the future."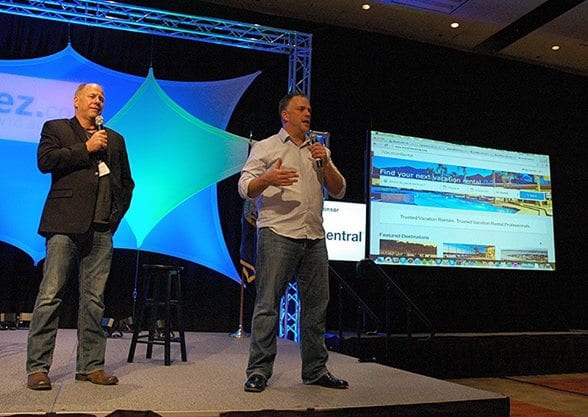 "As the very first LiveRez Partner's conference was approaching my hope was that we would see a decent attendance and it would be a solid start to a recurring event we would all enjoy for years to come," said Steve Trover, CEO at All Star Vacation Homes and CSO at LiveRez. "Having been part of the planning and execution of many industry events, I figured for this first one the attendance would be modest and many planning mistakes would surface that could be improved upon."

Trover continued, "What happened next surprised us all. Attendance was fantastic and the conference was an absolute hit with every attendee I spoke to. I was amazed how well everyone was able to network due to being on a common platform and it became clear that this whole idea of 'partnership' between the company and its software users was real to all. It was an honor to be part of it and I can't wait for next year. I believe that everyone that came felt the same way."

"We came as people using the same software. We left as a community of partners ready to tackle what this challenging business presents us. Best vacation rental conference ever," said Trover.

Florida Dream Homes' Boyer added, "If the LiveRez conference in Boise last week is any indication, the future is very bright for the vacation rental home industry; particularly those who had the foresight to partner with LiveRez and take advantage of the software they are continually enhancing and improving."

"I'm already looking forward to the next conference," said Kitts.

<!-comments-button-->