SALT LAKE CITY, UT (March 16, 2016) –LeisureLink has just announced the release of a new white paper titled "Boosting Summer Mountain Sales" examines the opportunities that the off-peak season offers property management companies (PMCs) to tap into a fresh guest base and increase revenue. The highly anticipated document is the result of an elite panel collaboration that included HomeAway Vice President Bill Furlong, Expedia Director of Market Management Josh Saunders, President & CEO of Ski.com Harry Peisach, Inntopia CEO Trevor Crist, and LeisureLink CEO Julian Castelli.
The timely report focuses on that fact that summer and shoulder season growth at ski destinations is expected to continue, especially with low gas prices encouraging road-tripping explorers to record levels. Some are even dubbing what was once considered the shoulder season, the high season. An article titled as much, "Summer: Colorado's Other High Season", from Denver Magazine, attributes the rise in summer tourism to festivals, concert series, and season specific activities like tubing hills and zip lines. With that kind of potential, the expert panel agrees that key to success is an optimal distribution strategy.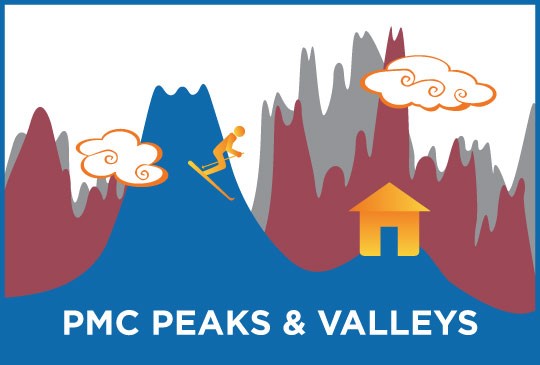 Key topics covered in the white paper include:
The 'alternative lodging' boom and how PMCs can to take advantage of it.
How big data gives PMCs the ability to successfully shift revenue strategies from season to season substantially easier.
Technology solutions to reduce the complexity and costs of distribution while increasing efficiency.
Reaching unique audiences with a multi-channel approach.
Partnering with distribution channels for long-term success.
Actionable strategies to boost off-peak season sales.
"Not that long ago it may have sufficed to push inventory just when it seemed necessary, as a last resort perhaps," explains Castelli. "In today's competitive environment, year-round success requires a distribution partnership—think of it as a two-way street—to optimize your presence. With more lodging categories than ever before and more retail options where travelers can find them, it pays to understand how distribution has changed, adjust strategies, and work with as many outlets as possible. This white paper is the first of its kind to explore the benefits of creating partnerships and best practices for increasing business in the off-peak season."

This white paper is a must-read for vacation rental suppliers and owners seeking to better understand and expand their off-season business, to fend off competitive threats and increase their market share. A complimentary download is available at leisurelink.com/boosting-summer-mountain-sales.

About LeisureLink
Salt Lake City-based LeisureLink's distribution services offer vacation rental properties the opportunity to distribute to top online travel agencies like Expedia,Booking.com, Airbnb and HomeAway, all the major GDS players and top travel sites. Suppliers can manage their online distribution from one platform – optimizing rates, availability, specials, and content changes. Leisurelink's specialty consulting services leverage industry experts who understand travel distribution and maximize revenues. LeisureLink consolidates all accounting, payables, and receivables with a single source of payment, providing clarity to the often-complex world of distribution.  This comprehensive service helps LeisureLink clients generate more money and save more time.  For more information, visit LeisureLink.com.

<!-comments-button-->