Jeff Brown's December 27 article in TheStreet.com "How to Market Your Vacation Home Without Going Crazy" instructs vacation home owners in the best way to rent their vacation property.
Brown suggests the following: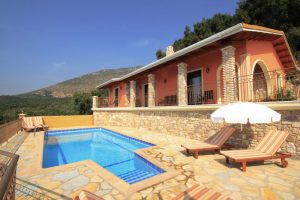 How will you get your renters?

The best option is to combine your own efforts with those of a professional. In many vacation areas, real estate agencies offer rental services, often for a commission of up to 25% of the rent. A good pro will have tips on making your place more appealing and will know how much rent you can get during the high season and offseason.

In a well-designed arrangement, the agent's incentives are aligned with the owner's. Both of you, for instance, want to get the highest rent possible without scaring off prospective renters by overcharging. A good pro will know when it will pay to accept less rather than risk going vacant for a week.

Although the commission is negotiable, keep in mind that the agent will represent other properties and, given a choice, will steer prospective renters to the units that provide the biggest income and rent with the least effort. You might give the agent extra incentive by negotiating a sliding commission that would pay more if your rental income exceeds a given threshold. You might, for instance, pay 20% on the first $10,000 in income, 30% on anything above that.

Be sure that the agent will advertise the property on the multiple listing service for rentals used by all agents in the area, and that other agents will be provided a healthy slice of the commission if they bring in renters. Again, you might try to beat the average.

Also be clear on the duties your agent will perform. Those should include vetting prospective renters, arranging for cleaning and inspection after a renter leaves and sending in a handyman for such things as a plugged drain.

Your deal with the agent should also allow you to seek renters on your own. That will save you on commission costs and spur your agent to beat you to the punch in signing up renters. Many owners advertise on sites such as Vacation Rentals by Owner.
What do you think about Brown's advice? Does your vacation rental management company offer sliding commissions?

<!-comments-button-->