Greater Sum Ventures (GSV) began making waves in the vacation rental (VR) industry late last year as news spread that the long-term equity firm was making majority-stake investments in several VR technology companies, including Streamline Vacation Rental Software, Virtual Resort Manager, Rental Guardian, Bluetent, and BizCor.
In 2018, the company appeared to come from nowhere, and leaks of talks with dozens of other notable VR technology companies led to significant buzz in the industry, with property managers (PMs) asking who GSV is, what its plans are for these companies, how much of the VR tech industry will it roll up, and who will it acquire next.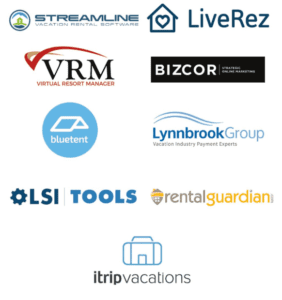 In 2019, GSV added LiveRez, Lynnbrook, LSI Tools, and the VR franchise model iTrip. The addition of iTrip to the portfolio was particularly concerning for the VR industry because iTrip is technically a PM company. Was GSV trying to purchase the technology platforms to build a super-brand of property management franchises?
Related: LiveRez CEO Tracy Lotz and CFO Rich Cook out, Inhabit IQ to lead internal transition
Throughout its investment process, GSV kept a tight lid among media outlets about its plans, leaving the industry to speculate and its portfolio's leadership teams to field questions that they were unable to answer, except to say that nothing had changed: their road map was still intact, and they were still in control of their own companies.
Who is Inhabit IQ?
GSV is not new to investing in industry-specific technology solutions; the equity firm had accomplished two similar initiatives in ministry technology (Ministry Brands) and residential/commercial rental technology (Property Brands). Mirroring its investment strategy in these industries, it initially labeled the expanding VR portfolio as Vacation Brands.
However, GSV's leadership quickly began to identify synergies between the Property Brands and Vacation Brands collectives (more below). As a result, it created a new holding company—Inhabit IQ—which merged these two brands into one.
Inhabit IQ named a fresh leadership team over the newly formed holding company—including CRO Chad Scott and EVP, Vacation Division, Scott Butler—who recently reached out to VRM Intel to share the company's plans, operating thesis, and vision for the future.
Company Structure
According to Inhabit IQ's website,
"Inhabit IQ is a unique collective of tech-forward companies serving the vacation and property management industries. Our brands' strategic partnerships deliver best-in-class software solutions and services while fostering innovation and collaboration with like-minded entrepreneurs and industry leaders. We believe that property managers should have the opportunity to choose platforms that best support their business goals and benefit from strategic partnerships across our ecosystem."
Diving deeper, Inhabit IQ is a holding company providing an umbrella for 33 commercial, residential, and short-term rental technology companies.
Early in our conversation, Chad Scott bristled at the term "rollup" and explained that when he thinks of a rollup, he thinks about what other proptech companies have done when acquiring new platforms, including integrating all support systems, cutting staff, putting a halt on innovation, and forcing cross-selling of the customer base.
"Our entire investment and operating thesis is based around doing the opposite," Chad said. "When we think about our operating thesis, we are buying good companies, helping them pour gas on growth and pour gas on innovation, and sharing technology across companies. Over time, we will ease fears [among customers] that innovation doesn't stop; instead, it speeds up in our operating thesis. Platforms do not get sunset. They continue to drive forward. Leadership teams aren't removed. They will continue to be supported and have access to more resources where they were previously bootstrapped and growing out of their own balance sheet. Once [customers] see that things are not going to change, and not only that, but there is innovation, new opportunity, and new tech, that will eventually alleviate their fears."
Inhabit IQ Isn't Looking to "Flip" the Portfolio
We asked, "Do you intend to run these software companies in perpetuity?"
"Absolutely," Chad replied. "And that is true for any of our portfolios. We have never packaged up and sold a portfolio."
Upon hearing that we had heard rumors contrary to this position, Chad explained that confusion around this may result from a misinterpretation around future funding. In the company's growth strategy, Inhabit IQ is likely to recapitalize the holding company as more resources are warranted to grow the whole.
"We are having to pay up for these companies, especially some of the more mature ones. Occasionally, what we will do when we need capital for investment is bring on a new capital partner or fund through which we can advance the portfolio. So I understand the technical misunderstanding."
"Our entire operating strategy—and this is very clearly articulated as we are sitting down, post investment, with the companies that we are partnering with—nothing should change," Chad continued. "They are still steering the ship, making the decisions, and driving the overall business strategy. We are here to support and provide resources where they need it. On the multi-family side, for example, we have 24 companies that we have invested in. They are all making the decisions, and they are all making pricing increases and decreases as they would normally do."
When asked about the potential for rogue decisions by platform leaders, Chad offered a caveat, "If we see anything that is going to disrupt business—for example, if there are proposed price increases that we have found out about at the 11th hour—we are going to go out and stop. We don't make any investments based on the requirement to raise or lower rates or to cut half of the staff for head-count synergy. That flies in the face of our operating strategy. We continue to support the leadership teams to make decisions for the business that they feel are the best ways to move forward. If we think [these decisions] might adversely affect the client base of otherwise, we will step in."
Synergy between Commercial/Residential and Short-Term Rental Technology Platforms
Inhabit IQ added a CTO to its team, which is somewhat unusual for a holding company. As Chad explained, "The CTO is a critical piece that we didn't have initially. Once we invest in a company, our first question is 'What do you need—how can we help?' 95 percent of the time, looking at their road maps, there are many things they want to do, but they are just scraping the surface. In the multi-family sector, we started building up tech resources that our companies can use to continue driving growth. When we saw these same opportunities in the VR space, we moved over and executed the same playbook—find the cool companies with great leadership teams and great product sets, and partner with them to figure out where they need gas."
He continued, "There are also products in the multi-family space that have the potential to work well in the VR space and could plug in for VR clients. We didn't have the ability to share these resources without being affiliated, which led to combining the portfolios."
Scott added that they are seeing many of their clients pick up a mix of rental properties—including single-family homes, apartment rentals, and short-term vacation rentals—which require a unique product set to manage multiple types of rental activities.
With the Addition of iTrip, Is Inhabit IQ Looking to Compete with Its PMs?
According to Scott, the iTrip purchase was about the proprietary technology platform that iTrip had built, not about its property management services. "There is no plan to buy property management companies," Scott said. "We buy technology, and iTrip has the technology to power those franchises; but the interesting play there was not the property management companies themselves; it was growing that franchise model."
Chad added, "We couldn't [acquire PMs] if we wanted to because the funds with which we are investing are technology funds, so we would have to go a totally different direction on the capital raise to even be able go down that road."
Scott addressed concerns that PMs have about data sharing. "We are not in the business of using PM's data for anything other than they have agreed to, so we have to be really careful."
Is Inhabit IQ Still Looking to Add VR Tech Companies to its Portfolio?
The team at Inhabit IQ is continuing to search for companies to round out the technology ecosystem in the VR industry. "Our investment and operating thesis has always been to find very cool companies, innovative products, something that is almost disruptive—or that we can get disruptive—and then invest in them and help them grow faster with our support than they have alone," Chad said. "That's why, with all of our investment to date, these companies have never taken large seed rounds or Series A rounds; they don't have institutional investors because our assistance isn't as impactful."
He added, "It is about product—more importantly, not current state of product, but future state of product. That is attractive to us. When we see products that aren't quite where they need to be, but we know they can get there, those are the ones we are looking for. So if there is a target, it is those companies that maybe aren't run super professionally or efficiently, or their product sets are kind of rounding first and heading to second base, and we can get them around to third and headed home. That is what we are looking for, and that's why we don't mess with the institutional-backed companies or the companies that have taken on cash because that is usually not them. We want the rough. That is what we are looking for as far as a profile."
"We don't invest in companies just to invest. We want to be able to help and step in and provide some assistance. If we can get a polished, great company in which everything is perfect and they are not asking an arm and a leg for it, we will do that deal, but that is not the profile that we are proactively looking for. We are looking for really cool, innovative products that we can help build out."
Leadership Teams Remain Intact
Inhabit IQ retains the leadership teams in its investments. "Our operating thesis has been to buy these companies and make sure that the entire leadership team stays—which is why we don't do full acquisitions. These are investments because we want to be aligned going forward with the CEOs and management teams within these companies, all striving for the same thing, which is continuing to drive growth—just more quickly with access to more resources."
Is there a point that Inhabit IQ would remove a CEO? According to Chad, yes. "I can speak from experience that this happened twice on the multi-family side when we did do that. They were making decisions for their business that were disruptive to—not only to their business—but to closing down integrations, not wanting to partner. You can't do that."
He added, "We are looking to grow and expand these companies, and if the leadership discontinues doing that and is not aligned in that effort, then we will make a change."
Future of VR Technology
When asked about the future of technology in the VR industry, Chad and Scott were clear that Inhabit IQ believes in broad connectivity through open APIs and integrations.
Although the company is looking for platforms to add to its portfolio to round out its VR technology ecosystem, it was clear throughout our interview that the paradigm at Inhabit IQ centers around ensuring its customers have choice in the products they want to use, whether or not those products are under the Inhabit IQ umbrella. The duo spoke at length about the importance of open APIs and connectivity with third-party platforms.
"When we think about all-in-one solutions, the future is tight, seamless integrations; and while it is the future in this space, it is the present in commercial real estate and in multi-family housing," Chad said. "Whether that is between our products or—as is the case 99 percent of the time—between multiple products, it is a requirement among the largest property managers to have plug-and-play solutions with seamless integrations."
He added, "Ultimately, and we learned this in the multi-family tech side, property managers drive the decision about who they are going to use. That's why all our companies have open APIs. The goal is to drive the best user experience and not force-feed them a product they don't want to use."
The Future of Inhabit IQ's VR Portfolio
Despite significant pressing in our discussion, Chad and Scott were unwavering that they are not looking to sunset any platforms, in contrast to other technology rollups we have seen in the VR industry. Chad pointed out that they have a history of not retiring platforms: "Of the 24 multi-family companies we've added, we have never sunset a platform, and we have no intention of doing that now."
Chad added, "The ultimate objective is to be able to provide leading-edge technology to all asset classes. We want to be able to service the entire ecosystem of technology for all real estate classes."