This winter, I set off for Europe to attend VRMA Europe, host VRM Intel Live! London, and learn more about the differences between how vacation homes are managed in Europe and the United States.
Overall, the European property managers are laser focused on the hospitality component of the business, and they made traveling abroad a little easier at every location—I was met at the home by either the management company owner or a company greeter, who demonstrated how to use everything. They also provided 24/7 phone numbers and were quick to help with any questions I had or services I needed.
In my limited experience, there was less utilization of technology than in the US; in fact, the only location I visited with keyless locks was Barcelona. Two of the homes were centuries old and had gorgeous keys, which I was strongly cautioned not to lose. There were no apps to download, and the homes had extensive guest binders with instructions, recycling tips (they all mandated recycling), and restaurant and shopping recommendations. In England and France, the homes also had extensive selections of travel books, cards, puzzles, and games.
Another key differentiator was standardization. Keeping in mind that the places I visited were professionally managed, all of the holiday homes in which I stayed had professionally laundered, white duvets and high-quality sheets on the beds. The towels were professionally laundered as well. In addition, dishes and pans in the kitchens were standardized across the management company's rentals. In Barcelona, My Space Barcelona even had standardized appliances, including dishwashers and washers/dryers, saying it is too difficult to service fifty different makes and models of appliances.
Across the board, management companies utilize third-party websites more broadly than their US colleagues, listing on multiple channels, with an exceptional focus on regional marketplaces. In talking to these managers, I learned that they are less concerned about where bookings originate.
The homes were exceptionally clean, and even though they were certainly not new, they maintained their character while providing pristine, comfortable places to stay.
I want to send a huge thanks to Paris Perfect, Honeypot Cottages, Mendham Mill Cottages, and My Space Barcelona for their hospitality. I can't wait to return!
The Pinot Apartment
Managed by: Paris Perfect
Paris, France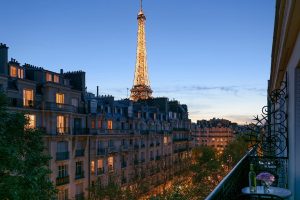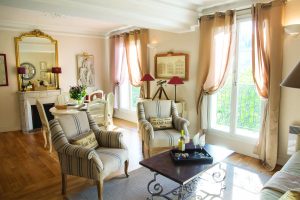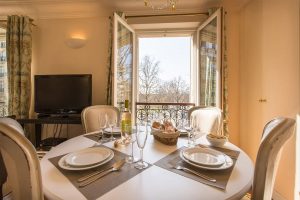 Managed by: Honeypot Cottages
Chipping Campden, Gloucestershire, UK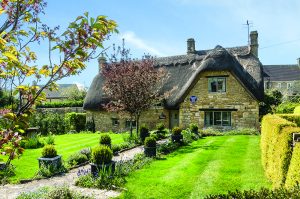 Managed by: My Space Barcelona
Barcelona, Spain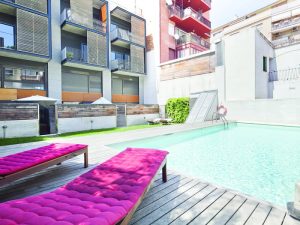 Managed by: Mendham Mill Cottages
Mendham, Suffolk, UK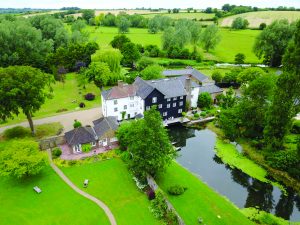 <!-comments-button-->