First of all, I'm not talking about your logo. Let's get that out of the way up front. Your logo is simply an icon of your brand. It can certainly instill the image you want your brand to communicate, but your logo is NOT your brand.
Your brand is your promise to your customers. Deliver on that promise, or better yet over deliver on that promise, and your brand will soar. Don't deliver on your promise, and your brand will suffer. A strong brand can give you a competitive advantage and drive customer loyalty – two things cherished by all companies. That's why most strong brands command a premium price and enjoy higher profit margins. Their customers stick around longer, don't demand discounts, and don't require as much hand holding.
Bad Brands
We've all seen brands that haven't survived. The list is long and new members join the club almost daily. In most cases, it took a long time for these brands to develop, but a much shorter time for them to crumble. Here are just a few failed brands, some of which are totally dead while others are on life support:
The lessons to learn from their mistakes are many. First, building a brand is not for the timid. It takes planning, time, money, smarts, time, and consistency – and did I mention time? Each of those listed failed for different reasons – didn't deliver customer service, didn't understand what business they were in, didn't adapt to the times, weren't honest with their publics, etc. I won't go into detail here on each one, but I'm sure you can figure it out for yourself.
Good Brands
So who is doing it right? What companies can we look to as examples of brand excellence? Here are the Top 10 global brands according to Forbes.
All of these companies have invested and are continuing to invest heavily in their brand, to the tune of hundreds of millions of dollars annually. In their respective categories, more people think of these brands than any other. When you see these brands, what comes to your mind? What do you think their brand represents?
Does a supplier or vacation rental provider have to invest hundreds of millions to build their brand? Well, it would certainly help. But what can be done to build your brand when you don't have a bottomless budget?
Define Your Brand
This is the most important step. What do you want your brand to be – to represent? It might be a particular strength you have, or something you do better than anyone else. Is it quality, speed, proximity to something, family, volume, inventory, price, fun, design, technology, convenience, installation, support – what is it? Not sure? Take a look at your mission statement (you have one, don't you?). Often, your brand promise is the same or similar to your mission statement.
Get Your Team On Board
Everyone in your organization needs to have a clear understanding of what your brand represents. Don't just have one meeting where you dictate to everyone what your brand message is. Have an open discussion – often. Try and get everyone involved, to the point where they have ownership in your brand. Talk about it frequently with your team – daily, if possible. Have contests to see who can explain it the best. Print it on posters throughout your offices. Have pop quizzes when you see your employees and hand out cash awards to those with the right answers. Open every All-Hands meeting with an overview of your brand message and ask random people what they did to help build your brand that week.
Your goal should be to get everyone on your team totally immersed in your brand message and knowing it like the back of their hand. Anyone who has contact with your target audience can impact your brand – from the things they say, how fast they respond to an email, what they wear at a trade show, how they act at social events, their grammar, the cologne they wear, you name it. All of your employees are your brand ambassadors. Make sure they know how to express your brand personally and you're way ahead of the game.
Be Consistent
Whatever you decide is your brand message, you need to eat, drink and sleep it – in other words, be consistent. Stay with it for a long time. You can't switch your brand message every two months and expect your market to switch with you. It takes a long time for your brand message to sink in with your audience. But you had better be able to deliver on your brand promise or your brand will NOT survive for long. You can certainly fool some of the people some of the time, but eventually people catch on and come to their own conclusions.
Focus On Brand #1
A lot of companies want to create a unique name for just about everything they offer – from their newest widget to their special sauce. Often, they even want a logo to go with those unique identifiers.
My advice is to avoid "over branding". When you create too many brands, you dilute your core brand, your #1 brand. It's difficult enough to build one brand. When you try and build multiple brands, it's nearly impossible unless you have deep pockets like Procter & Gamble. Instead, always tie your core brand to your sub-brands. So if your brand name is Bamster and you create a cool entertainment package called Fo'Fun, you should always refer to it as "Bamster Fo'Fun." That way, your core brand is always being promoted. Because at the end of the day, you want people to remember Bamster. Whether or not they remember Fo'Fun doesn't really matter.
Market Your Brand
Don't be afraid to boldly stake out your brand position with your target market. If you have the best service, then proudly proclaim that. And don't just make the claim, offer some proof statements. These can be in the form of statistics, customer testimonials, visuals, expert analysis, reviews – whatever helps to solidify your brand position. Then communicate your brand consistently and frequently.
Create a tagline that communicates your brand message. Of course, you will use all of the obvious media like social, ads, direct marketing and websites, but don't overlook other elements that reach your target audience – email signature, invoice template, elevator pitch, business cards, voice menus and messages, proposal template, property collateral, vehicle signage, etc.
Repetition is very important. The average consumer is bombarded with nearly 5,000 messages daily – from emails, direct mail, billboards, social media, TV ads, radio ads, you name it. To combat this, we've all created our own set of filters that help us to stop messages from getting through, or we just ignore them. So getting your brand message through is no easy task. You have to stand out. You have to be repetitive. You have to be consistent. And did I mention it takes time?
Measure Your Brand
Unfortunately, no matter how hard you try to communicate your brand message, sometimes your target audience concludes something different. Just because you THINK your brand means "X" doesn't mean your market thinks it means "X". To them, it could mean "Y" or it could mean "?&%$" – something you may never have imagined.
That's why it is important to occasionally measure your brand. Find out what your target audience thinks of your brand. Ask them anecdotally. Survey them scientifically. Find out if your brand message is resonating the way you want it to. If it is, great. If not, you need to either adjust your brand message or change how you're communicating your message. Then, after a while, measure again.
Your brand is who you are. If you aren't a brand, you're nothing more than a commodity. So get your brand on!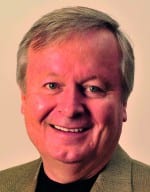 Bill Schlosser

Bill is the owner and brand master at Dr Brando – a brand marketing agency serving suppliers and managers in the vacation rental market. Bill can be reached at Bill@DrBrando.com.

<!-comments-button-->