Safeguard Your Short-Term Vacation Rental Business from the Unexpected
With the growing number of vacation rental insurance options available today, it can be difficult to know which policy will provide the appropriate coverage for your property and your business. Before you purchase a policy, make sure you know these basic facts and which essential components to consider when making your coverage decision.
Comprehensive Coverage
"Comprehensive" insurance refers to vacation rental policies that cover the vacation rental home and its contents, commercial general liability, and business income. This policy is the most complete coverage available for vacation rentals. It is considered an all-risk policy, covering perils such as fire, theft, and vandalism; wind/hurricane, hail, and water damage; and many others.
Additional highlights of a comprehensive policy include personal and advertising injury (e.g., libel and slander), medical payments, and personal liability insurance (when your vacation rental is also your primary residence).
Comprehensive policies with optional coverages specifically designed for risks associated with owning a short-term vacation rental business are available. In addition to property and liability coverage, optional coverages include:
Bedbug Cleanup Expense: This pays for the reasonable and necessary cleanup and removal resulting from bedbug nesting or infestation at the insured premise.
Higher General Liability Limits: This is particularly important for higher value homes. This broad coverage protects the insured from financial loss if liable for property damage or bodily injury to a third party.
Additional Living Expense: Used for vacation rentals that are also primary residences, this coverage reimburses the insured for comparable standard-of-living costs following a covered loss.
Condominium Loss Assessment: This pays your share of an assessment charged to all unit owners by the association for physical damage to property by a covered cause of loss.
Building Ordinance Coverage: This provides coverage for undamaged property that must be destroyed as a result of a law or ordinance that regulates construction.
One of the least understood components of the CBIZ policy, in particular, is the limited liquor coverage. Vacation rental hosts often leave a welcome gift for their guests, which may include alcoholic beverages. The CBIZ policy allows the host to provide a bottle of wine or champagne or a six pack of beer for guests to enjoy. This coverage does not limit guest consumption of alcohol on the premises. Under this policy, guests may enjoy alcoholic beverages as they would on any other vacation; the policy simply limits the amount that a host can provide.
Commercial General Liability vs. Personal Liability
Many vacation rental business owners believe they can rely on their standard homeowners or landlord policy for protection. Although these policies provide property and personal liability coverage, they typically exclude business activities, which means liability claims arising from rental activity will most likely be denied.
Commercial general liability (CGL) is the essential liability coverage for a vacation rental business. Keep in mind that as soon as a home is advertised as a vacation rental, the home becomes a place of business, and the risk to the property and exposure to liability claims substantially change. CGL insurance protects against claims arising from your business operations as well as advertising and personal injury liability. Business income coverage provides financial relief while your property is being restored after a covered loss.
CGL also extends to guests' use of amenities such as docks, pools, special events, hot tubs, bikes, and some types of boats; this coverage includes off-premises use.
Policies That Cover Property Managers, Too
The CGL insurance, through CBIZ for example, also covers property managers and property management companies. This means you'll be covered if a guest is injured on the property and implicates your company for negligent property maintenance (soap scum, loose handrails, burned-out light bulbs, carpets that are not secured, tripping hazards, etc.).
This policy also features commission income protection. If there is a contractual agreement between the vacation rental owner and property manager, the policy will cover lost business income in the event of covered property damage during the time the home is not rentable.
As a property manager, it is beneficial to not rely on your professional liability for full protection. Require your clients to carry a commercial package policy. Professional liability policies aren't designed to cover bodily injuries that occur on property owned by others; the coverage afforded by those policies ends at the doorstep of managed properties. That is why it is essential to require your clients to carry a policy that provides comprehensive coverage.
What If I Lease the Property?
Not all vacation rental properties are owned; some are leased by the business owner. Before you offer your leased property as a short-term rental, check with the property owner to secure approval and learn the owner's insurance coverage requirements.
Next, carefully review your lease agreement. It must state that short-term rentals are acceptable. Check the lease to determine whether the building and contents coverage will be your responsibility or the owners, and how loss of income coverage applies. If coverage is your responsibility, the property owner will be added to the policy as a loss payee for property coverage and an additional insured for liability coverage.
Rates and Pricing
Savvy insurance shoppers know that rates will vary by company and product. Many factors determine insurance rates, including zip code, construction type, age of the house, number of bedrooms, amenities offered, and coverage limits.
The comprehensive vacation rental policy is not the cheapest insurance option available, but it's the only one that will offer you the most peace of mind and the best value for your money. The adage "you get what you pay for" also applies to vacation rental insurance. Since this type of policy is intended to replace your current annual plan, it reduces the hassle and expense of having multiple policies.

Safety Checks and Risk Mitigation: Your Best Defense Against Claims
Depending on the size of your home and the amenities you offer at your vacation rental, the list of actions you can take to protect your property from damage and your guests from injury can be extensive. In addition to obtaining a written and signed rental agreement (physical or electronic) for each guest stay, here are the "must-do" recommendations to keep your property and guests safe and sound:
Include waivers for the use of amenities such as hot tubs, pools, bikes, and exercise equipment.
Install and regularly test smoke and carbon monoxide detectors.
Consider installing monitored alarms for fire, theft, and noise.
Conduct post-stay inspections after every rental period to check the general property condition. During these inspections, check for water leaks, make sure amenities are in good working order, and lock doors and windows.
Turn the water off when the property is unoccupied for long periods, especially during the winter. Water damage is one of the most common insurance claims. Consider installing a leak detection unit that will alert you if leaks are detected while you're away.
If your property has a pool, make sure water depth markers are installed and visible, safety rules and "swim at your own risk" signs are posted, and life-saving rescue equipment is readily available in the pool area.
Place fire extinguishers in all cooking areas and near all fireplaces.
What We Don't Cover
Knowing what your policy doesn't cover is just as important as knowing what it does. The CBIZ vacation rental insurance policy, for example, offers the most comprehensive vacation rental insurance coverage available in the marketplace; nevertheless, we don't cover the following:
Home-sharing or single-room rental situations: The property must have its own entrance with no shared spaces between the property owner and guests or between guests not traveling together.
Long-term rentals (more than six months at a time)
Casual workers (your neighbor's teenager mowing your lawn, for example)
Old wiring, including aluminum wiring and fuse boxes
Zip lines and trampolines
Diving boards and slides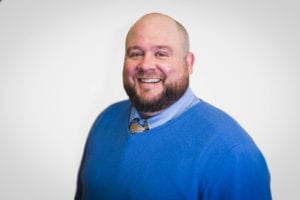 This article was written by Megan Ueland and Tony Melillo. Tony Melillo is the sales manager for the CBIZ Vacation Rental Insurance Program. He has five-plus years of experience in managing the CBIZ day-to-day sales operations. Megan Ueland has been an insurance professional with CBIZ Insurance Services, Inc., since 2012. She has helped thousands of clients secure the right coverage for their short-term vacation rental businesses. You can reach Tony, Megan, or any member of the CBIZ Vacation Rental Insurance sales team at 888-883-5696 or vacationrentalsales@cbiz.com.

<!-comments-button-->