"We use the word 'hug' or 'hugging' to refer to the role we play in our relationships with our community and our customers. In the simplest sense, a hug is anything that expresses sincere care for another and has a positive impact on our relationships. A hug can be as commonplace as a smile or eye contact. It could be a firm handshake. It could be remembering someone's name even though it's only the second time you've seen him. It could be asking about a person's children and knowing their names and ages even though there are five of them. It's remembering where they work, their dog's name, where they are from, or what they love about Sunriver. It is knowing who THEY are and what is unique about them. Hugging is a way of thinking about people, not as a job to get done, but as people, real people who at their core are just like us."
This philosophy is the foundation upon which Mary Margaret "Penny" Wallis Bennington and her family built Bennington Properties in Sunriver, Oregon.
"Penny grew up in Hawaii, and she exuded the aloha spirit of love and kindness," said Michelle Marquis, vice president of sales and marketing at NAVIS. Penny's "aloha spirit" is a characteristic she was known for throughout the vacation rental industry.
According to her son Robert Bennington, CEO at Bennington Properties, "My mom was raised in a culture and family that loved to show hospitality to others. Her father was a prominent doctor on the island of Kauai and was known for the warmth he and his wife showed to others. It was in her nature. They started Bennington Properties as a real estate company, but it quickly became a vacation rental company as well. We were all surprised about how passionate we were for hospitality, and it was as much a part of my nature as it was my parents'."
Like most property managers, Penny did not begin her career in the vacation rental industry. Penny was born and raised in Lihue, Hawaii, on the island of Kauai. After graduating from the University of Hawaii, she married Marine and fellow student, Gene Bennington, and joined the medical field as a technologist. In 1978, Penny gave birth to her only son, Robert, and in 1981, the family moved to Tualatin, Oregon.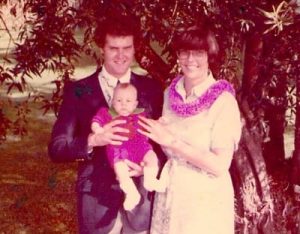 "My parents fell in love with Sunriver when they first visited Oregon in 1980," said Robert. "It was actually the reason they chose to move from Hawaii to Oregon. [However,] jobs were scarce in Sunriver, so they moved to the Portland area instead. Eventually they were able to buy a second home in Sunriver."
After their move, Gene and Penny spent the next 15 years in Tualatin where Gene worked in real estate and Penny worked as a medical administrator for Kaiser Permanente until she obtained a master's degree in business from the University of Oregon. She then joined Gene as a licensed realtor.
In 1997, after Robert went off to college, Gene and Penny decided it was finally time to move to beautiful Sunriver, and one year later, Gene and Penny founded Bennington Properties, LLC with only one vacation home.
With the Bennington's attention to community and service, the company grew quickly—they currently manage 160 vacation homes in the area.
"I had the great pleasure of working closely with Penny, her son Robert, and the employees of Bennington Properties," said Shannon Roberts-Magenheimer, client advocate at NAVIS. "I got to see, firsthand, the legacy that she created in her business and the vision that surrounded her."
Magenheimer continued, "Bennington Properties doesn't only have employees, but a family of associates that has a passion for the success of an exceptional product and happy guests—all built on Penny and Gene's vison and guidance. The office is focused on a warm welcome, family, and even the family pets. Her heart and love shows in all that is touched, and the business flourishes as a result."
Penny became a recognized pioneer and leader in the vacation rental industry and in the community. She was extremely active in local organizations and served as president of the Sunriver Women's Club, treasurer at their local church, and elected board member of the Sunriver Owners Association, the Sunriver Service District, and the Central Oregon Visitors Association.
"Penny was an inspirational leader and business owner in Sunriver and Central Oregon, and well respected by colleagues and peers alike," said Sherri Niemeyer. "Practical, direct, analytical, and strategic, Penny loved a business challenge and approached obstacles from a positive, anything is possible, let's do this position. I loved her collaborative nature and could spend hours talking with her about all facets of her business."
​Robert added, "She loved owning and running a business and leading the way, trying new things, [and] never saying, 'never' or 'impossible.' She believed success came when you took care of others and treated them with kindness, honestly, and fairness."
According to Betsy LaBarge, president and CEO at Mt Hood Vacation Rentals, "Penny was a treasured business friend to me for at least a dozen years. Even though we work in similar and sometimes competing markets in Oregon, she was always open to talking shop with me and sharing ideas and best practices."
Penny was also known for her analytical acumen. "Penny never saw a spreadsheet she didn't love," said Marquis.
"She was a savvy mathematician who loved data and really enjoyed analyzing the numbers to guarantee that no opportunity was overlooked," added Magenheimer.
But as Penny's illness progressed, she turned over more and more of the business to her son Robert. "Penny was winding down professionally as she was handing over the reins to son Robert and spending more time with her five grandchildren," said Betsy LaBarge. "As passionate as she was about her business and the vacation rental industry, she was more passionate about her family and grandkids."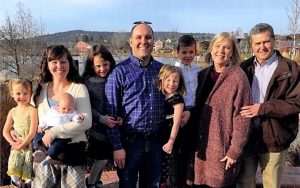 Robert agreed, "More than anything, her most important legacy she wanted to be known for was as a wife, mom, and grandmother—my kids called her Tutu, which is the Hawaiian word for grandmother​. She loved her grandkids."

"The grace and grit with which Penny faced her illness was admirable," said Niemeyer. "I will forever remember Penny's vast and unlimited love for her husband, son, daughter-in-law, and grandchildren.  They were her pride and joy, and we can all learn so much about the importance of family from the Benningtons."

The large church in which Penny's memorial was held overflowed with many friends and family who held amazing stories of her power," said Magenheimer. "We were very blessed to have known and worked with her."

"The love for God and others is what defines the Bennington family today," said Robert. "It is our family purpose. In the Hawaiian language, the way we show our love for others is through what we call Ho'okipa. Ho'okipa means to welcome all with unconditional love—aloha. It is the complete giving of oneself—unselfishly extending to others the best that we have to give."

Penny's aloha spirit lives on in her family and the business she worked so hard to build, and like so many, according to Marquis, "I will think sweet thoughts about Penny each and every time I see or smell a plumeria flower."

<!-comments-button-->