Facing an initial public offering, Airbnb's overwhelming problem is that their business is illegal in the majority of the large cities in which they do business. Their attempt to enter the publicly traded arena requires changing existing legislation, and they have chosen to lobby against second home owners in favor of primary residents to accomplish their goal.
In a bizarre move, Airbnb told professional vacation rental management companies in Los Angeles they could no longer list homes on the site.
Last week, an Airbnb representative notified Sebastian de Kleer, President of Globe Homes and Condos, and Ari Eryorulmaz, CEO at AE Hospitality, along with at least 10 other professional property management companies in Los Angeles, that Airbnb was removing their vacation rental listings and canceling reservations for stays after April 15.
"What really bothers me is that Airbnb could have honored the reservations made on their site," said de Kleer. "They even sent a notice to their customers who booked these reservations that 'Globe Homes and Condos has canceled your reservation.' They put it on us. For a company who is dedicated to customer service, they couldn't have handled it worse.
According to de Kleer, Airbnb canceled an estimated $250,000 in reservations.
Mixed Messages
As Airbnb marches closer to launching an initial public offering for their $20 billion short-term rental marketplace, industry analysts are questioning inconsistent policies and direction regarding who has the right to add accommodations on the site.
In contrast to their activities which ban listings by property managers in Los Angeles, Airbnb has simultaneously initiated efforts that embrace the professionally managed vacation rental industry. Airbnb is currently in talks with property management software providers, including RealPage (NASDAQ:RP), Barefoot Technologies, and LiveRez, to integrate technology for vacation rental managers with real-time calendar, pricing and data updates on the site.
Airbnb's actions in Los Angeles and their conflicting technology pursuits sparked questions about their intentions regarding professionally managed rentals.
According to Wyndham Worldwide (NYSE: WYN), there are approximately 1.3 million vacation rental properties in the U.S. and 4.3 million properties in Europe. A 2014 PhocusWright study showed that 44 percent of those vacation rentals are professionally managed. It appears Airbnb seeks to capitalize on the revenue from vacation rental managers in some municipalities while lobbying against them in others.
Proponents for the vacation rental management industry argue that property managers represent homeowners, work in tandem with cities, and provide beneficial professional services including around-the-clock customer service, professional housekeeping, maintenance, reservations and tax remittance.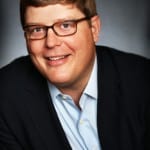 "We work with these cities," said de Kleer. "For example, we worked hand-in-hand with the city council in Palm Springs to put legislation in place. Together we established a toll-free hotline for complaints, a city registration requirement, and a 'Good Neighbor' initiative which provides safeguards for both travelers and long-term residents."
According to Ben Edwards, President of the Vacation Rental Managers Association (VRMA), "It is disappointing that professionally managed listings have been removed in this case. Our members are best served when the distribution options they choose to pursue are fair, clearly articulated and mutually beneficial."
Both Globe Homes and Condos and AE Hospitality are members of the VRMA.
Airbnb lobbies against second homeowners, not property managers
Facing an initial public offering, Airbnb's overwhelming problem is that their business is illegal in the majority of the large cities in which they do business. Their attempt to enter the publicly traded arena requires changing existing legislation.
However, a closer look shows Airbnb's lobbying efforts are designed to differentiate on the basis of ownership not management.
When faced with legislative conflict, Airbnb has gravitated to their message that the company helps primary residents pay their bills via a benevolent shared economy, and their lobbyists aim to rescind the property rights of non-resident homeowners.
For example, Airbnb advocates for laws articulating that a homeowner who owns a home in San Francisco and lives in New York cannot legally rent his home as a short term rental while his long-term renter has the right to do so.
"From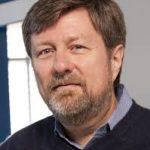 what we have observed, Airbnb's choice to pull the listings from Professional Managers is not a change in policy," said HomeAway co-founder and CSO Carl Shepherd. "Airbnb has actively lobbied against the rights of second home owners in cities and for the rights of 'permanent residents.'"
Shepherd said, "It is the observable basis for their extensive government relations program. Their focus has been on making Airbnb legal, not in what is best for the vacation rental industry as a whole.  That single minded focus has resulted in the laws in San Francisco and Portland, which they are now supporting in Los Angeles.  Because PM's (property managers) represent second homeowners, it is logical that they would remove them from their L.A. listings making their Government Relations strategy consistent with their product."
Shepherd added, "The result of this effort in San Francisco is that while a second home owner (or her property manager) is prohibited by law from renting short term, the tenant of a second home owner is empowered to do just that."
While analysts and investors seek to determine the long-term sustainability of Airbnb's business model, property managers -which represent 44 percent of the global market -are learning not to rely on Airbnb as a source of revenue.
What should professional vacation rental managers do?
"From a business perspective, it is critical that professional vacation rental managers diversify their marketing strategies so they are not over-reliant on any one distribution channel for their revenue," said Edwards. "It's also critical that they align themselves with others in this industry who share an interest in preserving the traditional professionally-managed vacation rental industry. New business models and disruptors will continue to evolve, but it's important to safeguard your business and navigate these changes."

Globe Homes president De Kleer agrees, "We've been around longer than Airbnb, and we will be fine without them. However my advice to other property managers doing business with Airbnb is to be careful and prepared. Don't put all your eggs in this basket."

By Amy Hinote

<!-comments-button-->