Airbnb established the service fee model as a way to monetize their marketplace in 2011. Using this pricing model, Airbnb charged vacation rental "hosts" (owners/managers) a 3 percent booking fee (which includes credit card fees) in addition to a 6 to 12 percent fee to travelers.
Fast forward to 2015: Both HomeAway and TripAdvisor made the decision to copycat the pricing model in hopes of increasing the "take rate" shareholders demanded.
While philosophically, at VRM Intel, we argue that this move was neither a necessary nor advantageous long term decision to accomplish sustainable profitability, it is nonetheless the current reality for vacation rental owners and managers.
Consequently, vacation rental managers around the country are finding ways to leverage the service fee…and they are doing so quite effectively.
5 ways to leverage the service fee to drive direct bookings
1.  Optimize listings with breadcrumbs leading consumers to your website
As an e-commerce rule, consumers would rather book direct unless it is cheaper to book through a third party. To accomplish this, your guests will look through your rental listings to find you.
Make it easy for them. 
As a VRM, you can optimize your listings to make it easy for listing-site-shoppers to find you.  (Disclaimer: While these strategies may be blocked by the listing sites in the future, they are still available to you today.)
Include your company name or signage in photos and photo captions.
Use a picture of your office or your signage on the home with a caption such as:
"Our team at XYZ Vacation Rentals is available to you 24/7."
"Our professional 24/7 service team at XYZ is here to make sure your vacation is stress-free."
Use breadcrumbs in your descriptions.
As a VRM, use language such as, "Plus, this is home is managed by XYZ Vacation Rentals which means you have 24/7 service for any emergencies which may arise during your stay."
Also, you can add a paragraph at the end of each property listing saying why you are great.
Add language to your booking profile.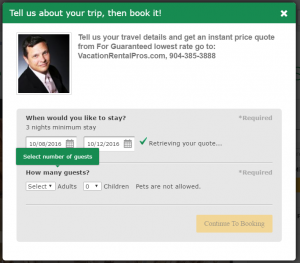 2. Communicate changes to owners, guests, and leads via email, blogs, direct mail, website
Use your marketing channels to let your guests know that if they book with certain distribution sites/OTAs, they will have to pay more.
And offer a Lowest Rate Guarantee.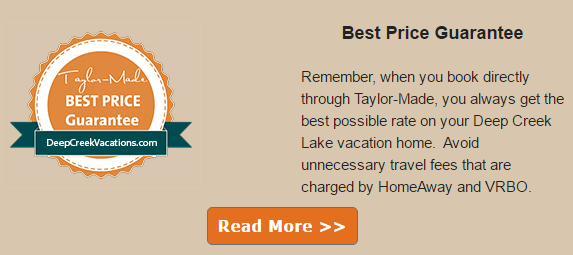 3. Implement loyalty programs
While vacation rental industry technology providers have been slow to create solid loyalty programs, property managers are still finding way to provide loyalty offerings to customer who book direct.
Here are a few strategies being implemented are:
Early check-in
Late check-out
Office check-in bypass
Additional housekeeping visit(s)
Points for additional stays, or offerings such as, "For every 10 nights, get 2 free."
Pet deposit waiver
Area attraction/restaurant gift cards
4. Collect data on every lead or guest received from distribution sites
You are paying distribution channels for leads, so do everything you can to collect lead information wherever and whenever possible.
The amount of data on leads varies by channel…and is decreasing. Leverage this window of transition to gain as much lead information you can for your future marketing efforts.
5. Contact your local media with a Press Release about the service fee.
Create a press release/media message about the service fee. For example:
Save money on your next vacation to XYZ. 
Avoid unnecessary fees on your next vacation to XYZ. 
As the summer season kicks into high gear, travelers can save money when vacationing to Panama City Beach. Airbnb, HomeAway and FlipKey have recently added traveler fees to bookings, adding as much as 12 percent to travelers who book on these sites. 
Quote…
Here are ways travelers can save when booking a vacation rental online:
Find a way to book direct.
Book with a professional. 
Look for specials, etc.
With a media release, you can gain exposure, promote your company, and educate consumers about the traveler fee.

Based on analysis provided by Kalibri Labs, direct brand.com bookings continue to be significantly more profitable than OTA bookings. In the hotel industry, findings showed that direct bookings remain more profitable — to the tune of 9 percent. In the vacation rental industry, with a higher average stay length and higher average stay value, the percentage is likely much higher.

With the increasing cost of distribution, a few tweaks to your sales and marketing plan can lead to a higher guest retention, more direct bookings and a significant increase to your bottom line.

By Amy Hinote

<!-comments-button-->