82 Percent of Active Travelers Planning to Take the Same or More Trips in the Year Ahead
ORLANDO (September 30, 2013) – Americans intend to take as many or more vacations during the coming year as they did last year, although their list of preferred destinations  is smaller and they remain cautious about discretionary expenditures. This is according to the newly released MMGY Global/Harrison Group 2013 Portrait of American Travelers®.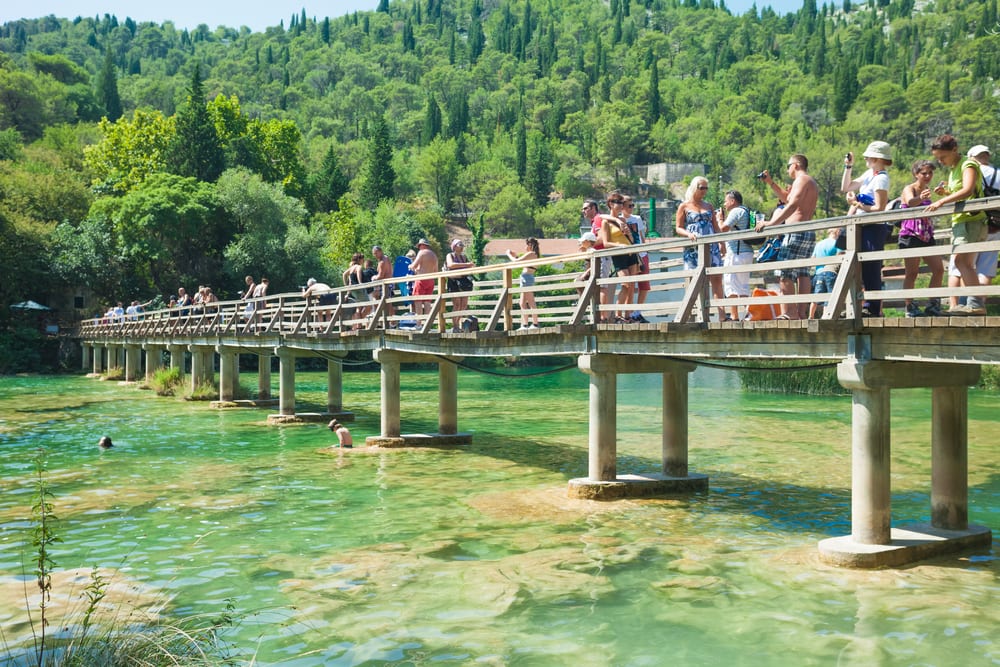 The survey revealed a three percent increase in active travelers planning to "take more trips in the year ahead" (now 18 percent of all travelers), while two thirds (64 percent) of travelers are planning to take the same number of trips this year as they did last year. This compares with 15 percent who are planning to "take fewer trips." And notwithstanding their concern about household budgets, leisure travelers in all annual household income segments expect to spend slightly more on travel/vacations in 2013 than they did in 2012, a good sign that travel continues to be a priority for Americans when they think about their discretionary spending.
While the recession technically ended in June 2009, Americans' travel behavior reflects a lingering concern about the impact of the Great Recession on consumer spending, both discretionary and otherwise. Specifically, six in 10 travelers are still looking closely at every spending category, including travel services, seeking ways they can save.
The level of interest in visiting several popular domestic destinations is also flat or has declined. Travelers are interested in visiting approximately 10 percent fewer destinations now than in 2012.
"Technological advances and additional sources of information are also factoring heavily into the decision-making process, as travelers are attempting to make smarter choices, seeking better value and good deals," explains Steve Cohen, vice president of Insights at MMGY Global, an integrated marketing firm that specializes in the travel industry. "But we are encouraged to see that travelers are planning to spend more on travel and vacations, and that 82 percent are planning to take as many or more trips in the coming year as they did in the previous year."
Additional insights from the 2013 Portrait of American Travelers® include:
The Search for Travel Deals. Comparison travel shopping sites such as Kayak and Dealbase have gained in popularity and are now used to make travel reservations by 28 percent of travelers, up from 15 percent in 2010. Meanwhile, six in 10 leisure travelers (58 percent) typically use an online travel agency (OTA) such as Expedia, Travelocity or Orbitz to research travel, yet the incidence of the utilization of OTAs to make travel reservations is down from 66 percent in 2010 to 58 percent in 2013.
Vroom with a View. With travelers' cautious attitude toward spending, it comes as no surprise that automobile travel is on the rise. Although the modes of transportation used by travelers remain unchanged since 2010, the incidence of travel by personal automobile has increased from 65 percent in 2010 to 69 percent in 2013.
Have Smartphone, Will Travel. Smartphone usage among travelers has nearly tripled since 2010, and the act of downloading travel-related applications has also increased dramatically – from 19 percent in 2010 to 36 percent in 2013. Among travelers who have downloaded travel related apps, 54 percent have downloaded airline branded apps, followed by hotel branded apps (38 percent), and destination guides (27 percent).
Word of Mouth. Eight out of ten travelers (82 percent) express confidence in the recommendations of friends and family members when considering vacation destinations, while six in ten (58 percent) turn to online advisory sites such as TripAdvisor.com. Approximately four in ten travelers (41 percent) are confident in reviews read on a blog, while slightly less (39 percent) are confident in articles found in newspapers, magazines, TV and radio.
Medical Tourism on the Mind. Travelers are significantly more likely to be familiar with the concept of medical tourism than in previous years (61 percent in 2013 versus 50 percent in 2010). When asked about their interest in having a medical procedure done in a foreign country assuming comparable quality, 22 percent would go "under the knife," compared with 17 percent in 2010. Interestingly, the top destinations travelers are interested in visiting to receive medical treatment are those that offer universal healthcare coverage: Canada (29 percent), United Kingdom (23 percent), Germany (21 percent) and Sweden (19 percent). Cost savings (87 percent) are cited as the most popular reason why, followed by comparable or better quality of care (66 percent), and access to procedures not covered by their domestic insurance (52 percent).
Going Green for Green. Though eight out of 10 leisure travelers (79 percent) describe themselves as environmentally conscious, just 10 percent are willing to pay higher rates/fares for environmentally-friendly travel services, and only one in 10 (11 percent) has actually selected an environmentally-friendly travel service supplier who has demonstrated environmental responsibility.
ABOUT THE PORTRAIT OF AMERICAN TRAVELERS?

The Portrait of American Travelers® is a national survey of 2,511 active leisure travelers who reside in households with an annual income of $50,000 or more (including an "af?uent traveler" subset of households with an annual income over $125,000) who have taken at least one leisure trip of 75 miles or more from home during the previous 12 months on which they used overnight accommodations. The survey, which was conducted during February 2013, provides an in-depth examination of the impact of the current economic environment, prevailing social values, and emerging media habits on the travel behavior of Americans. Unlike most surveys in the travel category that simply provide a census of travelers' behavior, the 2013 Portrait of American Travelers? an emphasis on how consumers plan, purchase and share information about their travel experiences and reveals the underlying motivations that in?uence travel behavior.

ABOUT THE SURVEY METHODOLOGY:

Respondents were selected randomly, screened, and participated in a 45-minute online survey completed in February 2013. All tests of statistical significance were made using a two-population test at the 95 percent level of confidence. The sample is balanced by statistical weighting to ensure the data are representative of all active leisure travelers in America who meet the target profile.

For more information about these insights or other travel industry research from MMGY Global, visit www.mmgyglobal.com.

# # #

MMGY Global is the world's largest and most integrated global marketing firm with more than 35 years of experience in the travel, hospitality and entertainment industries. The award-winning agency maintains a global communications practice in all marketing channels, serving many of the world's premier travel and tourism brands. MMGY Global is author of acclaimed industry research (including the Portrait of American Travelers) that identifies the habits and preferences of travelers – insights that serve as the foundation for its marketing strategy. For more information, visit www.mmgyglobal.com.

<!-comments-button-->