We used to talk about the "wow" factor and what we could do to elicit that superlative response. That may have been fresh flowers, music playing softly in the background, a personalized greeting, and maybe the offer of some type of concierge service. It wasn't difficult to surprise and delight because few owners and managers were doing it.
It worked for a long time in those early days of reviews.
Then expectations began to rise, and it seemed the more we worked at making the vacation memorable, the harder it became. Guests were sharing all the special touches and what they loved most about a property, and in readers' eyes, those qualities made up the norm. In our mission to be the best, we've been educating guests to expect the highest standards, and yet we still anticipate they will see the hard work as something extra to be applauded.
As this has happened, margins have become tighter, and it's challenging to provide those extras without hitting the bottom financially.
So is it possible to still make guests happy without breaking the bank?
Yes.
It may not be the one-off event that captures their hearts and their iPhone cameras—instead, today's methods of keeping the five-star reviews coming tend to involve consistency of service, alleviating frustrations, staying up to date with the basic needs guests have, and anticipating what drives people's contentment on vacation.
The following list is drawn from guest experiences and reviews in which they've mentioned little things that made their vacations enjoyable and trouble-free. Mostly they're simple additions, all priced under $100.
1. USB chargers
Picture the family arriving to a property after a long journey. They've realized halfway that they forgot to bring any chargers (unlikely, maybe, but not outside the realm of possibility). Not to worry, they assure the kids—there will be at least one or two USB chargers at the vacation home.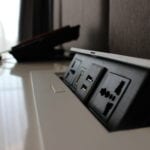 The last thing they want to do is to kick off their stay by searching for somewhere to plug in their devices. The outlet should be simple enough to locate, but it also should not be placed so that the guest has to crawl under a bed to find it.
The argument that these chargers are the most likely item to disappear is valid, and the expenses add up if they have to be replaced on each changeover. The simple solution is to create a permanent charging station—a space where all devices go to be juiced up.
Then the answer is to ditch the old clock radios—yes, there are still a lot of them out there—and replace them with bedside clocks/USB chargers, making sure there is one for each bedroom, too.
Here's a bonus tip. Put the Wi-Fi user details in a PERSPEX® card holder on a bedside table in each bedroom—your guests will love that too.
2. Motion sensing night-lights
Most accidents happen in vacation rentals in the first 24 hours of a stay, and it's often due to unfamiliarity with the space. Guests often arrive late in the day—they are tired, hungry, and in need of a first cold drink. It's unlikely they will spend much time getting the family oriented to the layout of the home before they all fall into bed for a welcome sleep.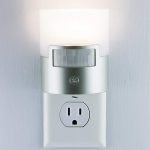 Naturally, someone is going to get up in the night for a comfort break. They fumble around in the dark, trying to find a light switch, and then they stumble, half-asleep, down a dark hallway. It's an accident waiting to happen that could be easily prevented with the use of mobile motion-sensing night-lights. Whether using a battery powered stick plugged in or holding it in your hand, this simple and effective remedy will show you are thoughtful and have your guests' safety in mind.
3. Hairdryer in every bathroom
Inequality in sleeping accommodations is one area that gives hotels an edge over vacation rentals. Unless they are custom-built, most homes will have just one master bedroom with an en-suite bathroom, creating that "who gets the best room" decision when guests have arrived.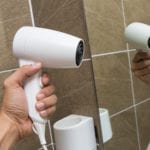 Knowing there are already mildly dissatisfied guests who are in the queen (not king) room and have to share a bathroom, you have to do your utmost to build up their satisfaction. The simple act of supplying a hairdryer in all bathrooms in the home may not propel them into the super-fulfilled category, but at least it won't add to the "and another thing" list.
4. Instant pot
For those who remember Grandma's old pressure cooker, you'll recall the loud hissing, the wobbling weight valve that sat on the top, and the fear it was going to blow up at any moment. The thought of having one of those in a vacation rental might be enough to make an owner revisit the liability clause on an insurance policy and create a plan for reinforcing the kitchen ceiling!
Like everything else, however, the pressure cooker has seen monumental changes, and the current popularity of the Instant Pot is a testament to its quiet performance and amazingly quick results. It's no wonder it holds positions #1, #2, and #3 in the "Most Gifted Small Appliances" list on Amazon with three of its top-selling models.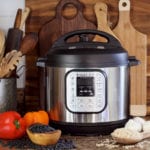 A ranking as one of the most popular small appliances across the US means that the majority of homes will probably have one. Because we strive to deliver a property that is as good as or better than a guest's home, this is a great addition to the kitchen set-up. Give your property a gift, and your guests will love you.
The basic model does just what the more costly models do, but without Bluetooth. Come on . . . who needs Bluetooth on a pressure cooker anyway?!
5. Portable Bluetooth speaker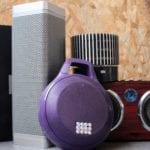 The days of the boom box are over. Guests are bringing music on their devices and a Spotify account, not on CDs. Many people will pack their own Bluetooth speaker, but to be on the safe side and happify the ones who forget, providing this small extra shows you have gone the extra mile.
6. Plug adaptors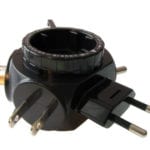 Most guests traveling internationally will think ahead and bring their own adapters to convert the power from UK/European voltage to US voltage. Providing a couple of these will endear you to those who haven't.
7. Hey Google!
Earlier this year, Amazon revealed that more than 100 million devices with Alexa on board have been sold. This figure includes more than 150 products with Alexa built in, more than 28,000 smart home devices that work with Alexa made by more than 4,500 different manufacturers, and over 70,000 Alexa skills. And that's just Amazon's figure for their Alexa brand.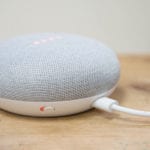 Google is likely to have equally impressive numbers.
Why is that important to us? Because our guests are used to talking to voice-activated devices. They want a recipe, a reminder of the internal temperature of a roasted chicken, a weather check, and some suggestions for local restaurants. They are on vacation and quite rightly lazy, so if you can make it better for them by delivering what they are used to at home, they will reward you with a great review.
8. Large bath towels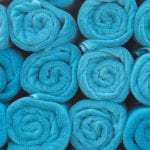 Setting your properties apart from hotels means doing what they don't do. Easy, right? Doing this means investing a little more in the amenities understood to be standard in a hotel, like towels. You have to be quite close to the luxury brand of hotel to get a bath towel that will wrap an ample rump and come together at the front. That should not hold true in any self-respecting vacation rental. Costco regularly has sales of bath towels that are generous enough to cover the modesty of the majority of guests, so give them a treat that will make them say, "This is why I don't stay in hotels."
9. Plentiful ice trays
This sounds like a no-brainer, but it's a common complaint that there was no ice available when a group arrived at a property.
In a hotel, the ice maker is down the hallway—just fill the bucket, and you're on the way to having a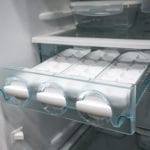 cold drink. Now imagine arriving at a rental home to find there's either no ice at all or two tiny ice trays that came with the fridge that will serve up enough ice for a couple of drinks but will also melt in minutes.
Perhaps you have ice-makers and that's great. Problem solved. Otherwise you will need to make sure ice is in plentiful supply—at least one tray per person. Add a task to your turnover list: the trays need to be emptied into a freezer box and refilled. Just one minor addition that will ensure a satisfied customer!
10. Emergency supplies box
There's been a theme to much of this list. Guests forget things. With the best will in the world and great organizational skills, something will still get left behind. You can send them a packing list, which is a nice touch, but that won't guarantee they'll remember the one thing that will make their stay problem free.
Using a tackle box, fill it with travel-sized and single-use items—anything your guests might forget. Include an inventory with a pen and checklist, and ask guests to check off any items they have used. Use a zip tie to lock the box, and let guests know they can only access the box by clipping the zip tie. That means your cleaner will be able to do a quick check to see if anything has been used.
Here's some ideas of what you could put in the box.
Band-aids
Toothpaste
Disposable razors
Toothbrushes
Tampons
Hair mousse
Hair spray
Condoms
Hair elastics
Mouthwash
Chapstick
Lint roller
This is not an exhaustive list. There's probably many other things you can think of to make your guests' stay smooth and trouble-free. And while each of these on their own might not solicit a "wow" reaction, the combined outcome of a memorable vacation with nothing missing could be just what is needed for that five-star review.

<!-comments-button-->