The Summer of '16 is shaping out to be relatively disappointing for the majority of vacation rental owners and managers.
Vacation Rental Managers (VRMs) in beach destinations on the East Coast and Gulf Coast have reported Year Over Year (YOY) declines of 3 – 6 percent to VRM Intel.
Just as vacation rental providers were anticipating a late season boost during Labor Day weekend, weather forecasters are capitalizing on tropical activity with the economic consequence of deterring travelers from booking last minute beach stays.
Unfortunately, the summer beach season began on Memorial Day weekend much the same way as storms covered South Florida and Tropical Storm Bonnie impacted the East Coast.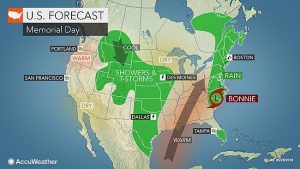 Marketers in affected destinations are now challenged to recover deficits by finding new ways to bring in off-season travelers in October, November, and during the holiday season.
(Note: What is missing are marketing plans by distribution channels to address the lack of revenue.)
We expect to see vacation rental marketers innovate to create content and promotions (i.e. email marketing, press releases, articles, blogs, social media) targeted to the increasing number of travelers who have the flexibility to vacation outside of the parameters of the K-12 school year.
Here are some of the deals we have seen from VRMs:
Hot Deals for Long Weekends (i.e., Columbus Day and Veterans Day)
Promotions to Feeder Markets with School Fall Breaks
Pet Deposit Waivers
Late Check-In/Check-Out
Gift Certificates For Area Restaurants
Tickets and Promotion for Fall and Winter Events and Concerts
Extreme Savings on Mid-Week Stays
Increased Promotion and Visibility of Monthly Stays
Promos for Properties with Football Game/Theater Rooms
Romantic Getaways Targeted to Couples
Avoid-The-Crowds-And-Save Promotions Targeted to Families with Small Children
Senior/Retiree Discounts and Promotions
Wi-Fi Properties for Work-At-Homers Looking for Discounted Vacation Opportunities
Pro Tip: Use Promo Language in Headings on Distribution Channels

If you have ideas, please share!

By Amy Hinote

<!-comments-button-->