As the volume of vacation rentals and the competition increases, guest acquisition is at the forefront of many Vacation Rental Property Management Companies' concerns to increase profitability and marketability. However, what most Vacation Rental Managers (VRM's) need more than new inquiries are better strategies to focus on the leads that have the most conversion potential, as well as the strategies and tools that will convert them to repeat guests. Otherwise, it can be like trying to fill a bucket with a hole in the bottom.
With an avalanche of leads coming in via email, websites, listing sites and phone, it is becoming increasingly difficult for VRM's to stay responsive. Managing all of the listing leads especially, is time-consuming and sometimes overwhelming. In many cases, inquiries are coming from travelers ready to book quickly and are expecting an immediate response. It's also a challenge to know exactly which listing sites attract the most qualified inquiries and which are most likely to book. The urgency of following up can often end up taking priority over being strategic and efficient. Without the right tools and process in place, it is scattershot. VRM's need ability to ensure timely response to all the leads managed to maximize bookings, revenue, and guest experience.
What if, instead of focusing on only filling the funnel with inquiries and the hefty price tag associated with it, VRM's focused on converting more of these existing leads and winning their repeat business? After all, repeat guests are exponentially more prized than new guests are. Repeat guest bookings cost less to acquire, and according to a Gallup study, engaged guests (a category that includes repeat guests) are all around not as price sensitive. In fact, a review of spending patterns across more than 91,000 reservations shows that repeat guests spend from 13%-29% more than first timers.
Consider the following:
Attracting new customers will cost your company five times more than keeping an existing customer (Forbes)
There is room to create loyal travelers. Deloitte reports that brand loyalty is relatively low, with only 8% of travelers in their survey always staying at the same brand (NY Times)
A 5% increase in customer retention can increase a company's profitability by 75% (Forbes)
When it comes to profitability, there is no reservation more valuable than that of a repeat guest. Consider every first call, first click, and first walk through the door as an opportunity for a lifelong, lucrative guest relationship.
World-class service begins with reservations agents who make a quantifiable difference when it comes to guest revenue. Repeat guests who book via the phone channel spend 29% more than new guests who book via the phone channel. Studies also show that new guests who book via phone spend more than those from any other channel because it offers an immediate opportunity to build a personal connection, making it more likely to reap significantly higher share of wallet. Therefore, VRM's should ensure that all reservations agents keep this in mind when answering inquiries, and consider increasing agent incentives for repeat-guest reservations.
A guest retention program may include all of the above strategies as well as a marketing component that uses lead management to automate and track campaigns to previous guests based on trends (seasonality, weekday, weekend), preferences, and behaviors. Regular nurture campaigns through multi-channel touchpoints to past guests are essential to capture the full potential of repeat guest business.
Consider finally that a loyal, repeat visitor will attract even more loyal, repeat visitors. In the hyper-connected world in which we live, creating loyal guests has the potential to open up your vacation rental audience substantially. When a guest posts on Facebook or shares photos of their stay on Instagram-especially those repeat guests who share regularly-that advocacy builds trust within their circles, attracting new business and maximizing your Guest Lifetime Value (GLV).
The ideal solution to this problem is NAVIS' suite of solutions for all Vacation Rentals (VR's) of different sizes. Comprehensive lead creation, management, tracking and analysis software will transform any call, email, website contact, listing site inquiry or interaction into a current and future sales opportunity. Through NAVIS' integrations with your existing PMS and HomeAway services, in one convenient place you can ensure prompt, high-quality guest experience and maximum revenue and profit. NAVIS offers the right solutions at the right price for the VR Market.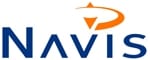 About NAVIS
NAVIS is an award-winning reservation sales system company that increases leisure voice booking conversions and bottom-line leisure revenue for resort, hotel, and vacation rental companies. NAVIS provides a proven system that enables clients to build reservation sales and marketing decisions on accurate, real-time data. The NAVIS system uncovers previously hidden revenue sources. It provides operators with 100% of the revenue source picture, not just online and social media bookings. It implements powerful outbound leisure sales strategies and measures true marketing ROI for each online and offline campaign. NAVIS captures guest and prospect data, tracks key revenue metrics, and provides 24/7 reservation call center services to help operators increase occupancy, ADR, and close more leisure business. To learn more visit www.thenavisway.com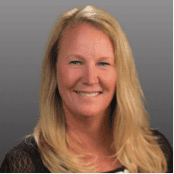 About Michelle Marquis

Michelle Marquis is Vice President, Marketing and Strategic Initiatives at NAVIS. Michelle joined NAVIS in 2006 after serving as Director of Sales and Marketing at Mount Bachelor Village Resort in Bend, Oregon. As a previous NAVIS "power user", she successfully utilized The NAVIS Way to help her resort increase their conversion rates and bring in incremental revenue from their existing call volume. Michelle draws on her 20+ years of hospitality sales experience heading up the NAVIS Sales Consultant team. As NAVIS continues to grow at a rapid pace, Michelle also focuses on the company's strategic expansion and exciting path to international markets. She is a frequent speaker at numerous hospitality events around the U.S., including the Google Travel Conference, HSMAI and Preferred Hotel Group. Michelle has a deep understanding of what it takes to drive revenue in the hospitality industry and is driven to help hotels, resorts and vacation rental companies be more successful.

<!-comments-button-->