Train hospitality through the heart and not the head by focusing on concepts such as empathy, patience, intuition, and compassion (EPIC).
As I often say in my conference presentations and private workshops, conveying authentic and genuine hospitality during guest interactions is the single most important task that any lodging company can do to stand out from the competition.
This is especially true in the vacation rental (VR) sector, when traditional differentiating factors such as location, décor, and amenities fail to separate you from your competitors. In other words, your competitors are renting accommodations of a similar size and style, appointed with the same amenities, in the very same neighborhood, development, or building. Because of new technologies, their homes are likely priced similarly, and guests are booking on the same OTA and receiving the same automated text messages on arrival.
In this increasingly homogeneous industry, what can one company do to stand out from all of the others? Too many VR managers think the key is to "out-tech" the competition or to put more company-branded gift items in a logoed tote bag.
The reality is that the best way to stand out is to obsess about people and not just process.
Touching the hearts of guests ensures repeat business and converts otherwise anonymous guests into social media apostles. This is especially true in the VR side of lodging, where the number one objective of virtually every guest is to create memories that will echo through time as children grow up, couples grow old together, and Facebook memories pop up on the home page five or ten years down the road.
Although connection opportunities are decreasing in frequency, many opportunities exist for VR companies who truly understand and embrace the heart of hospitality—human kindness, especially to strangers.
Let your competition be in the "unit rental" business. Make sure your staff knows your company is in the vacation-memory-creation business.
After 30 years of training frontline staff on the essentials of guest service, I intuitively knew it was time for a new approach to conveying this concept, especially to a new generation that was not yet born the year I started my first training company. So I picked up on the favorite word of many young people these days, including my own Generation Z children, which is the word EPIC.

Before creating E.P.I.C., I came to realize that too many guest service training programs approach teaching hospitality as if it were merely a series of communication techniques. Perhaps this is because hotel-rating services such as Forbes and AAA put a great deal of weight on specific, scripted phrases, to the point that many staff members are so nervous about using these rigid, standardized phrases that they sound insincere.
Yet when you teach only politeness and obsess too much about rigid scripting of guest conversations, the result is fake, disingenuous service. Therefore, I decided it was time for a new model of training through the heart and not the head.
E.P.I.C. Hospitality is a philosophy about how all vacation rental staff members touch the hearts of everyone they encounter. Yes, the end game is how your staff interacts with guests, but authentic, memorable guest hospitality is rooted in intercompany culture.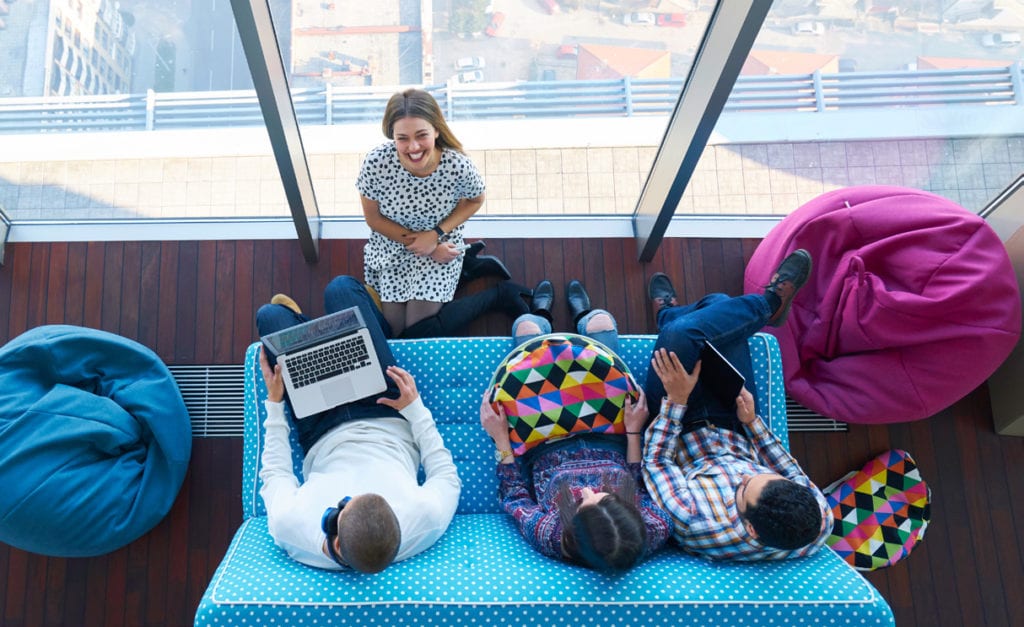 E.P.I.C. Hospitality begins when we greet our first coworker each shift and continues on through every connection we make, with everyone we encounter, whether that person is a colleague, coworker, homeowner, vendor, or contractor.
My mentor and friend, Howard Feiertag, who recently had the Virginia Tech School of Hospitality renamed in his honor at the age of 91, said at his acceptance speech, "Hospitality is simply making people feel good."
Conrad Hilton, the iconic founder of Hilton Worldwide, said it more formally: "It has been, and continues to be, our responsibility to fill the earth with the light and warmth of hospitality."
Perhaps the great poet laureate Maya Angelou said it best in her famous quote: "I have learned that people will forget what you said, people will forget what you did, but people will never forget how you made them feel."
To paraphrase her, I'll just say this: Guests will forget the text message you sent on arrival, the amenity you delivered, and the automated email you sent after check-out, but they will never forget how your maintenance worker or welcome-center staffer showed interest in their child, dog, or aged grandparent.
Here are five train-the-trainer ideas you can use as a road map for training your own staff during in-house meetings.
Rehumanize your guests. Often, frontline workers in the VR space may not have experienced personally the vacation situations that those who are planning and paying for the vacation are experiencing. Therefore, find creative ways to help staff members imagine the guest stories playing out every day in your homes. One fun activity is to select pictures that represent your guests; you can use actual guest photos taken from social media or those purchased for media use. Assign staff members to work in pairs and pass out pictures representative of different demographics (for example, traditional families, couples groups, friends getaways, and extended families). Have them come up with stories behind the travelers' plans that explain why this vacation is so particularly important (for example, last trip with the high school senior, first trip with the baby, possibly the last vacation ever because of terminal illness, or first reunion in 10 years).
Assign staff members to write up their own definitions of empathy and share them with the group; then show definitions from Google. Ask half of the group to think of guests they have encountered who had mean, harsh personalities. Ask the other half to think of guests they have met who were going through difficult personal challenges. Ask the groups to alternate sharing their examples. Is it possible there is a backstory behind that difficult guest
Search Facebook for user groups with words such as kindness and compassion in their names, and then subscribe to their feeds. When you come across meaningful memes, download them as images and share them during your hospitality discussions.
Search YouTube for videos about empathy, patience, intuition, and compassion (E.P.I.C) and share the good ones.
Create a reporting system whereby staff members can identify heartfelt gestures and actions taken by coworkers and colleagues. Then, celebrate these occurrences on intercompany social media (such as a company Facebook group) or in a celebratory email.
<!-comments-button-->