By Matt Landeau, Vacation Rental Marketing Blog
Over the past 4 years, I've written a total of 277 posts on this blog, all designed to help vacation rental owners and managers generate more bookings.
And in a measly 4 of them will you actually find me mention the name Airbnb.
So people kept asking, "Why don't you ever mention Airbnb?"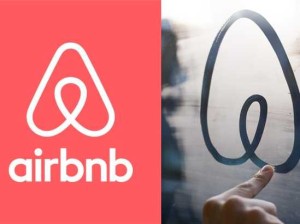 And I've chosen to answer that question using the following example.
You're probably familiar with the email:
"Tommy T. would like to book your vacation rental for 14 days at a rate of $300/night."
Hooray, we get excited. A $4200 booking straight into our bank account!
But not so fast…(the email continues):
"In order to confirm this booking, to access Tommy T.'s identity, and to receive the payment when he checks in, please log into our messaging interface and agree to our terms of use at your soonest convenience."
Doh!
A wonderful gift…but one that comes with conditions.
Here's The Catch…
"The Data Curtain" (a phrase I think I just invented unless someone can point me to it elsewhere online) is the foundation of a genius business model.
It withholds vital data in order to streamline a smoother service.
By forcing all transactions through their system and keeping sensitive or valuable data (like guest contact info or credit card details) "air" tight, the company essentially legitimized an industry of random people lending other random people space in their home.
And as acutely pointed out by Jason Clampet in 6 Ways Airbnb Changed Hospitality And The Vacation Rental Industry, Airbnb's model has made transactions better, feedback more transparent, discovery easier, cities bigger, and rentals safer.
There is no arguing that Airbnb's centralized system has done all these things masterfully and apart from the last five words of his article's title (more on this below), I agree with everything Jason says.
Why "The Data Curtain" Impedes Growth
The success of the Data Curtain model of Airbnb (and increasingly of HomeAway and FlipKey) is predicated on two assumptions:
1. They must control a large share of the demand (in other words, lots of travelers inquiring for a place to stay)
2. Their suppliers (owners and managers) must not know how (or want) to generate leads on their own
This second factor, is what makes things…well, complicated.
From a newbie's perspective, the $4200 booking is merely a conditional gift:
It fills up your calendar in exchange for some nominal tradeoff costs.
But beyond simple costs, the Data Curtain is an enabler.
Not unlike I have very clearly outlined in the 3 Pillars of Sustainable VR Marketing Whitepaper, investing one's precious time and energy in vacation rental marketing should be an investment that pays for itself over and over again…not just a one-time fling.
Working in front of the Data Curtain is perfect for those who are not looking to take full control of their mini-hospitality business…
Those who are fly-by-night or simply happy to trade off some benefits in honor of joining a community movement…
Maybe it's just me, but when I read it again, that initial email actually sends a message more like this:
"It feels like Tommy T. has recognized your hard work and chosen to stay with you for a period of 14 days at a rate of $300/night. But we are creating a barrier to you working with Tommy."

Here's Why I Don't Talk About Airbnb
First of all, Airbnb is focused on primary residences whereas my niche is vacation rentals or second homes…
We can't blindly lump Airbnb into "the vacation rental industry" because it is fundamentally different (although that is starting to change).
Second, the majority of Airbnb listings are urban whereas the majority of my niche is not.
I've had some very nice conversations with the folks at Airbnb, and they are all super smart, progressive people very aware of these differences.
In fact, I tried to pitch them the idea of guest blogging (you know, teaching their hosts how to establish their own web presence, build/improve their online reputations, and diversify their marketing portfolio much like I do for the lovely folks at HomeAway and FlipKey)…
But the idea never quite panned out.
And at the time, I wasn't so sure why.
But perhaps it's part of the greater reason I don't write about Airbnb much as a whole either: because of an incongruence in the overlapping of what they do and what I do:
I build the brands of individuals and communities.
Airbnb builds a community around one central brand (their brand).
The Conflict Of Interest (I Think)
Last week, Airbnb's CEO Brian Chesky went on my favorite show (The Colbert Report) and did the awesome interview …
And from this great video (funny how Colbert calls it "home prostitution") the one thing that really struck me was the following quote:
"Everyone should be able to participate in the economy like a corporation."
This is a ballsy statement (I personally love it).
But knowing what we know about The Data Curtain business model as it relates to Airbnb, I felt like that statement should have been something more like:
"Everyone should be able to participate in the economy like a corporation…but preferably a corporation without its own marketing department."
Airbnb would be its own worst enemy if it encouraged hosts to go out into the world and establish their own true hospitality identities.
And apart from some select empowerment tools, I think the company would be walking a fine line between helping hosts make more money and  giving them the ability to do so independently.
Could they build even more loyalty if they opened up their resource center to help hosts truly get more professional?
Beyond just hosting standards, Airbnb stories, or other internal best practices?
I definitely think so.
My Final Thoughts…
Of course, you won't find me damning the Airbnb business model or brand because it's smart as hell on the side of the big corporation.

In fact, anyone who's complaining about fees or control of any of these sites is barking up the wrong tree: either adopt their terms or go find a way to do it yourself.

But apart from the host values that I preach (all very in tune with Airbnb), I'm more an advocate of full control, flexibility, independence, and evergreen marketing work.

Even if it means you're building something super makeshift like this bathroom (right) I just used in the San Blas Islands where I'm publishing this post.

I admire the revolution that Airbnb has begun (and will likely continue in blowing their competitors out of the water).

But screw small handicapped corporations…

I believe vacation rental owners and managers can build their own mini-empires!

<!-comments-button-->