In the last month, the vacation rental industry has seen several acquisitions of technology companies:
RealPage acquired Bookt/Instamanager
VacationRoost acquired LeisureLink
HomeAway acquired Glad to Have You
Each of the transactions has its own character and importance to the professionally managed vacation rental industry, but first we asked industry veterans to weigh in on the general significance of these acquisitions as a whole.
Their responses are followed by a more in-depth look into the individual purchases, along with interviews with executives involved in the transactions.
Significance of Recent Vacation Rental Technology Acquisitions
We asked the question, "What is the significance of these transactions and how the acquisitions affect professional vacation rental managers?"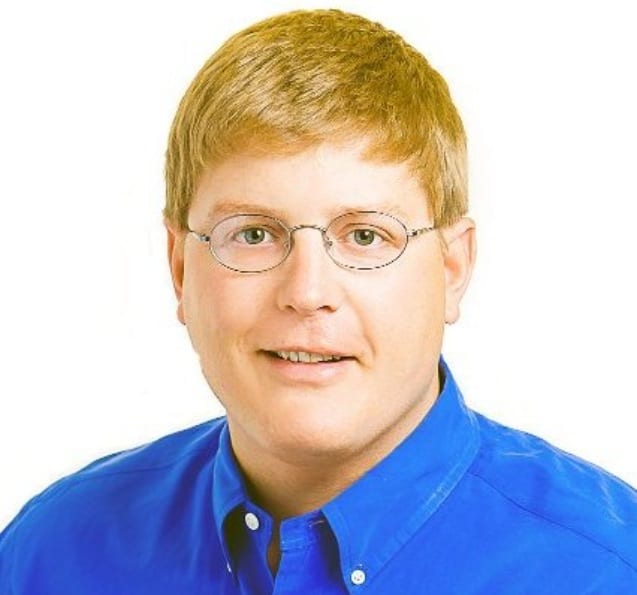 Ben Edwards
President, Vacation Rental Managers Association
"The recent trend of acquisitions in the industry is encouraging on many levels, and speaks to the dynamic growth occurring in the vacation rental industry as a whole. These acquisitions illustrate the value in professionally managed vacation rentals. Through these investments, we are seeing increased interest by outside players, the ability of companies to increase the level of service and professionalism to vacation rental guests, and the ability for vacation rentals to capture travelers who have not stayed in vacation rentals in the past. From VRMA's perspective, these are all wins for the industry. Ultimately, this growth is healthy for professional vacation rental managers as this helps vacation rentals become more mainstream and stay top-of-mind for travelers."
Carl Shepherd
Co Founder and Chief Strategy and Development Officer, HomeAway, Inc.
"The recent acquisitions are investments in the vacation rental industry, which shows confidence and bullishness on the industry's future. Also, as the vacation rental industry has matured, there has been a resurgence of the professional side of the market."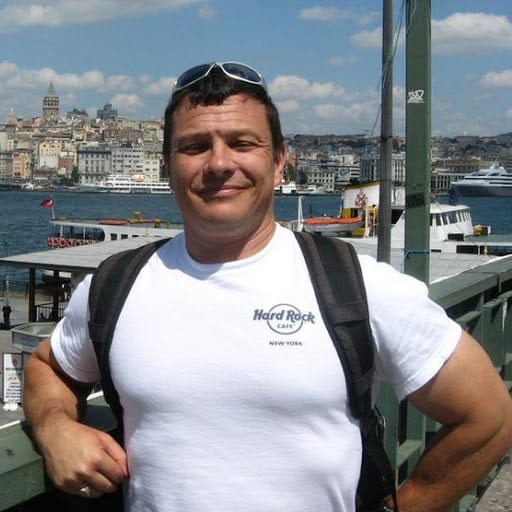 Steve Milo
Founder and Managing Director, Vacation Rental Pros Property Management
"It is an exciting time for the vacation rental industry as capital is entering the market," said Steve Milo, founder and Managing Director for Vacation Rental Pros. "The primary focus of the capital has been on the portal and technology companies entering the vacation rental space. As the portals drive more and more consumer eyeballs, it will allow property managers more options for generating bookings. Property Managers must embrace these changes and focus their resources on becoming best of breed within these new consumer portals. If not, they risk losing market share to competitors and technologically savvy rent by owners. Above all, property managers need to keep open minds to these portal opportunities as they can rapidly change the dynamics of a marketplace. As George Martin wrote in Game of Thrones, "Chaos isn't a pit. Chaos is a ladder."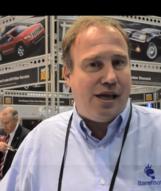 Ed Ulmer
CEO, Barefoot Technologies
"Vacation rentals is a huge market opportunity, that is mostly untapped by the hospitality and real estate industry. These acquisitions highlight  that the vacation rental industry continues to mature.  We will continue to see outside companies like RealPage invest into the market to try and catch up and existing industry players look for additional niches and revenue sources.   Those in the industry need to be diligent to these new forces entering the industry and can benefit if they are ahead of the market."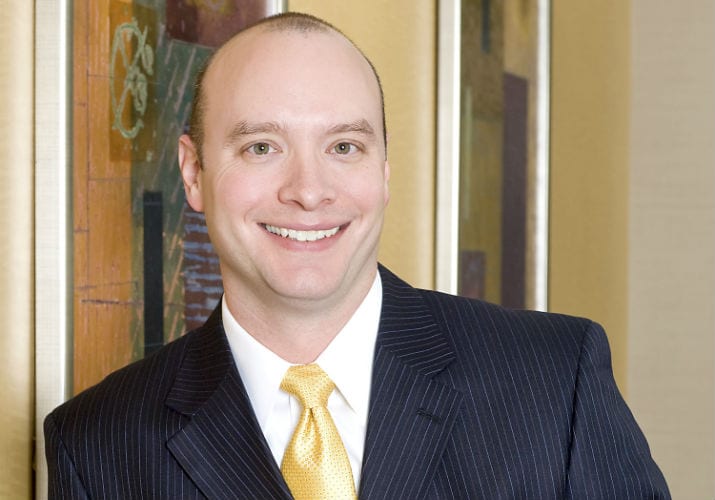 Jamie Clymer
Executive Vice President, Marketing Solutions & Propertyware, RealPage, Inc. 

"These acquisitions speak to the larger industry need for data standardization. To bring vacation rentals to the forefront of travel accommodations, supply must meet the demand of travelers worldwide, where booking a vacation rental is as straightforward as making a purchase on Amazon. With an influx of capital from existing players like HomeAway or new entrants such as RealPage this industry can expect to see an increase in marketplace innovation in the near future."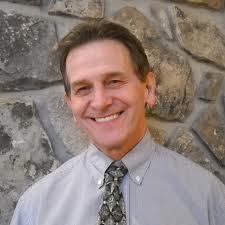 George Volsky
Strategic Consultant
"In my view, the combination of web-based technology and the billions of dollars in vacation rentals is attracting big-dollar investors on three fronts, all tied to evolving trends: 1) Distribution solutions that put vacation rental homes (managed or rent-by-owner) together with renters, 2) Booking and resource solutions that help homeowners bypass vacation rental managers, and 3) Acquisitions of vacation rental managers." Read more as Volsky weighs in on acquisitions.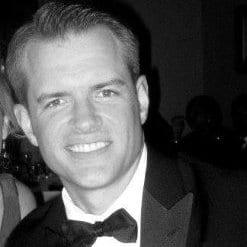 Matthew Hoffman
Sales & Business Development Manager, InstaManager
"The recent acquisitions of best-in-breed SaaS providers, like InstaManager and Leisure Link, prove that technology is the catalyst for expansion in the vacation rental sector. With these added resources, it expands the possibilities for new technology research and development and decreases the barriers around marketing and technology. This is great news for vacation rental managers because it levels the playing field for vacation rental managers around the globe, both large and small. Vacation rental property managers are the driving force of our industry and without them, the benefits of technology would be lost."
Eric Mason
Vacation Rental Expert
"Acquisitions do indeed continue at somewhat a breakneck pace in the Vacation Rental industry compared to other industries. I believe acquisitions can generally be a good thing as they typically bring with them a renewed focus on the client and market but there are also potential pitfalls with an acquisition, depending on how the acquisition and the ensuing transition is managed. If the transition points are managed tightly, they can be seamless to customers where the customer sees no difference in the service and over time can enjoy a higher level of response, engagement from the company increasing the overall value of the service. In these cases managers will continue to enjoy the service they have come to rely on."
RealPage and Instamanager
The RealPage, Inc. purchase stands apart from the other acquisitions because it involves an acquiring company from outside of the vacation rental industry. "RealPage entered the vacation rental market because of the opportunity for significant revenue growth," said Jamie Clymer, Executive Vice President, Marketing Solutions & Propertyware, RealPage. "Just two years ago, the industry generated $85B in bookings. This natural shift from our single-family rental solution allows us to fully address the long-tail rental space.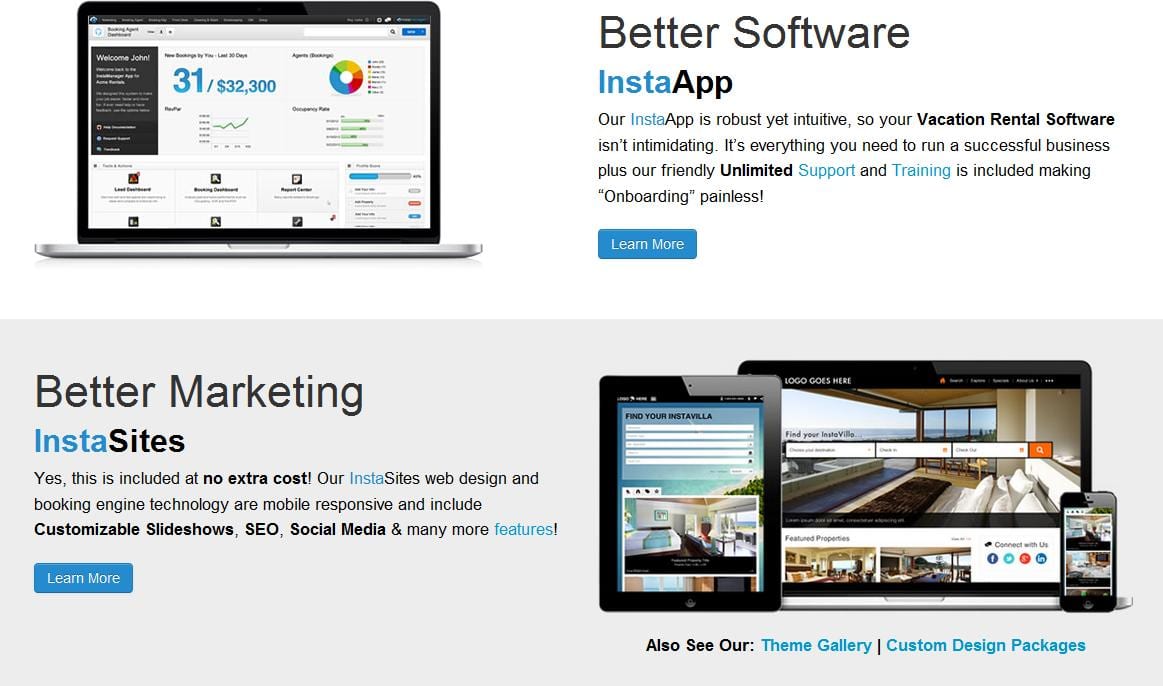 As our single-family rental solution continues to experience impressive growth, we will apply key learnings to help us expand aggressively in the vacation space. In addition, vacation rentals places us in foreign markets, as two-thirds of bookings occur in Europe, Asia and South America."
Julian Castelli, CEO at VacationRoost, sees significant opportunities for growth for vacation rental software providers. "We believe the opporunities are pretty exciting.  We work with over 1,000 VRMs today and we understand their challenges and needs, said Castelli. "We believe that software solutions that help VRMs manage their inventory better, facilitate distribution, organize promotions, and enhance e-commerce are all good opportunities given the need we have seen in the marketplace."
"Maximizing industry growth is a collaborative effort," said Matthew Hoffman, Sales & Business Development Manager, InstaManager. "With the recent acquisition of InstaManager by property management software company RealPage, we can expand on our commitment to education, technology innovation and advancing the vacation rental industry. "
VacationRoost and LeisureLink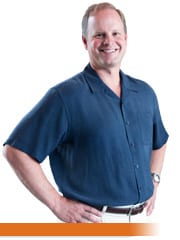 We talked to Julian Castelli, CEO at VacationRoost, to learn more about their acquisition of LeisureLink and how it directly affects vacation rental managers. "We believe the acquisition and the combined company will represent a major opportunity for vacation rental managers," said Castelli.
"The combined company will offer everything that a vacation rental manager (VRM) needs to drive bookings to their properties, including many new services and channels not previously available to VRMs."
The combined company will offer VRMs:
Distribution Services
The ability to connect to all of the major online travel agencies (OTAs), global distribution services (GDSs), tour operators and traditional travel sellers. "Our product – Marketspan, not only provides these connections, but provides a state of the art software platform that VRMs can utilize to manage their inventory across the distribution channels and a revenue management tool with competitive rate intelligence," said Castelli.
Technology Services
The ability to have a state of the art online booking engine that optimizes booking conversion and features online packaging of vacation rentals with other travel services.
Reservations Services
The ability to have on-demand, industry leading call center services to maximize the conversion of phone calls to bookings and to provide world class customer service.
"VacationRoost has been helping vacation rental managers (VRMs) increase occupancy and ADR for over 12 years by delivering bookings from new customers that become loyal repeat customers," said Castell. "By focusing on the vacation rental lodging category, we took the time to learn the unique characteristics of this lodging type and the needs of VRMs and their owner clients, and created a distribution channel to provide customers and bookings in a way that accommodate the unique needs of VRMs. With the acquisition of LeisureLink, we plan to apply these learnings to allow VRMs to achieve strong revenue and booking results from the traditional travel channels."
We asked Castelli if he believed the distribution space for vacation rentals is saturated. He laughed, "No, if anything we think the opposite."
"Just seven years ago, there were no national distribution channels for vacation rentals," Castelli explained. "The traditional travel distribution industry has all but ignored vacation rentals. As a result, innovative new companies like HomeAway, Airbnb, TripAdvisor/Flipkey and VacationRoost emerged to help fill the gap and provide consumers with a way to find vacation homes and to provide suppliers of vacation homes a way to find new customers.  Each of these companies has a different model and a different approach to the challenge, but none can claim close to full market share of the supply base."
Castelli continued, "Just as importantly, we only started working with the traditional travel distribution channels (i.e., Expedia, Orbitz, etc…) through LeisureLink a few years ago.  For the most part, these channels are still learning how to sell vacation rentals.  They are used to selling hotels, and have historically sold LeisureLink's inventory the same way they sell and merchandise hotels.  Now with the combination (of VacationRoost and LeisureLink), we have the opportunity to educate these channels regarding how to sell individual homes and 'key-level' inventory."
"We think that will be when the real impact to the industry starts happening, as all VRMs will have the ability to reach the millions of consumers who shop for travel in these channels.  We think it will do great things for industry awareness, occupancy and ADR."
HomeAway and Glad to Have You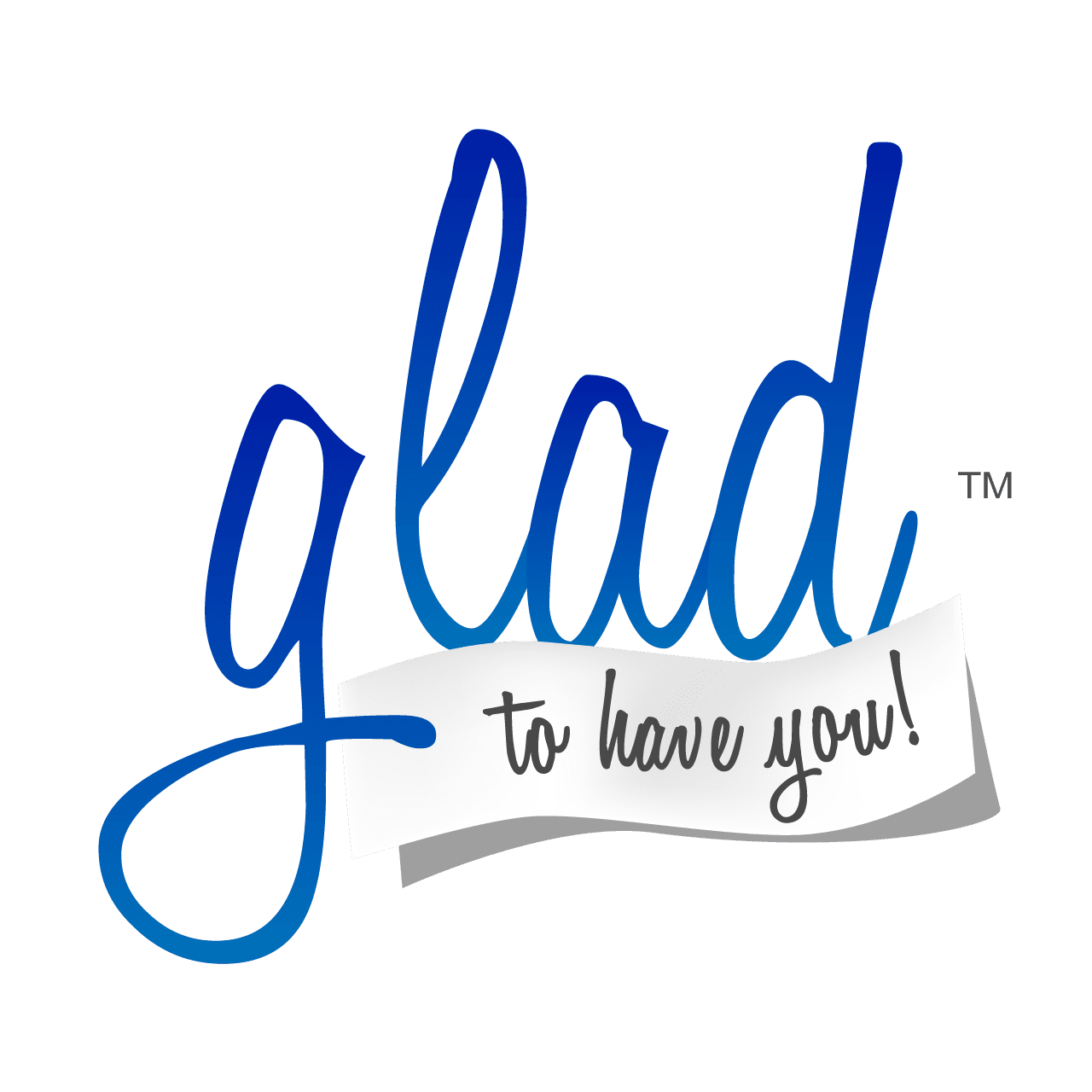 "Regarding HomeAway's acquisition of Glad to Have You, by acquiring best of breed technology HomeAway will bring a great product to a much bigger audience and create more value for customers faster than an independent company could achieve as a standalone product," said Shepherd.
Tracy Lotz, CEO at LiveRez, said, "The HomeAway acquisition of Glad to Have You was pretty easy to predict. I'm sure it will be a good deal for HomeAway and Glad to Have You. Only time will tell if it is a good deal for the vacation rental managers using it. Only about 15 LiveRez partners adopted the GTHY technology, and LiveRez never integrated with them.  The overarching reason being that all of our partners are very protective of their data, especially guest data and it was obvious to most of them what the end game was. "
Overall property managers are responding favorably to the purchase with high hopes for the acquisition creating efficiencies to ease the pain they have experience due to lack of technology integration.
Are property managers concerned about HomeAway offering the Glad to Have You product to rent by owners for free? According to Amy Gaster, President and founder of Tybee Vacation Rentals, the answer is "no." "No individual owner will ever have the quality of area information and content that a professional property manager has. They don't have the resources," said Gaster
We asked Shepherd if home automation software was on his radar for a product offering. "By enabling owners and property managers to easily manage a home regardless of how far away they are, smart home technology is certainly proving to be valuable to those in the vacation rental industry," said Shepherd. "In fact, HomeAway has worked with home automation companies (locks, etc.) at industry events as sponsors, enabling them to connect with our owners and property managers."
Looking to the future, Shepherd said, "HomeAway remains focused on its mission to make finding and booking a vacation rental as easy as booking a hotel, so we'll continue to stay tuned in to any technologies or services that might help us achieve our goal."
Conclusion
The investment and dedication to the vacation rental industry represented in these transactions validates the ongoing maturation of the industry. For vacation rental managers, this injection of technology resources promises to provide more efficiencies, integration and marketing opportunities. How costs, customer support and branding and will be affected is still an unknown.

"As property managers, we are always looking for the ability to do things we have not previously been able to do, the ability to do things better, and the ability to enhance the guest experience, said Amy Gaster, founder of Tybee Vacation Rentals. "We, as property managers, have to do our due diligence, know what products are available, know what is going on in our industry, and make the right decisions for our individual businesses."

By Amy Hinote

Related Article:

Startup Success: What Glad To Have You Did Right

Technology Survey Results from Vacation Rental Managers

Over $530 Million Invested in Vacation Rental Startups

<!-comments-button-->