In 2003, Leslie Preston bought a vacation rental home in Hahei, New Zealand, a small beach community in the Coromandel region. When she began looking for a property manager, she was surprised to find a lack of national companies that could meet the needs of both homeowners and guests. So, she created her own. "And we've never looked back," Preston said. "We've been clear on our purpose since then and continue forward on that original path."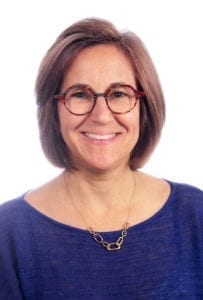 By staying pointed toward her true north, Preston has grown her company, Bachcare, into the largest property manager in New Zealand and Australasia, with 2,000 properties, more than 150 locations, and 150,000 guests a year. (Bach, pronounced "batch," is the New Zealand colloquialism for vacation or holiday home, similar to "bachelor pad.") Much of this growth has been organic, with no shortage of baches in the country, but the company has recently forayed into acquisitions too, including its October acquisition of Te Anau Holiday Homes.
However, the success Preston and Bachcare have reached are just a milestone on the way to bigger goals. "Scale is incredibly important in our industry, more so than ever. Even though we are the largest company in New Zealand and in Australasia, we are still a fraction of the size we can be," she said—20 percent, to be exact, and her sights are set on reaching 10,000 properties.
Regardless of which destination or bach guests choose, and regardless of how many they have to choose from, guests know they are staying with Bachcare thanks to its "brand DNA," which codes every piece of the company's anatomy. The DNA replicates across every touch point with the promise and empowering directive, "Find your happy place."
Looking through Bachcare's inventory, it is easy for guests and homeowners to find happy places in every corner of the country, including Preston's start in Hahei, along the northern coast by Hot Water Beach; the lakeside Te Anau cottages in the south; and the stylish penthouse apartments in Christchurch and other major cities. Originally from New York, Preston found her happy place in New Zealand after she moved there with her kiwi husband, Stefan, whom she met while attending the Stanford University Graduate School of Business.
About 100 community property managers and the company's 50 full-time staff members in the Auckland corporate office make sure every step of the guest journey is filled with happiness—for example, booking on the cheery and playful Bachcare.com or sharing a cheeky wine meme on social media. Even loading pages on its website surprise and delight with an animated sketch of a smiling sun rising over the mountains to say, "One moment, please."
Bachcare packs happiness into other unsuspecting places too, like its in-home guest welcome materials, employee training manuals, and proprietary software. Having this cellular-level brand DNA gives the distributed team a consistent nature and singular voice on and offline, but it also leaves room to leverage individuality and the unique characteristics of their varied locations.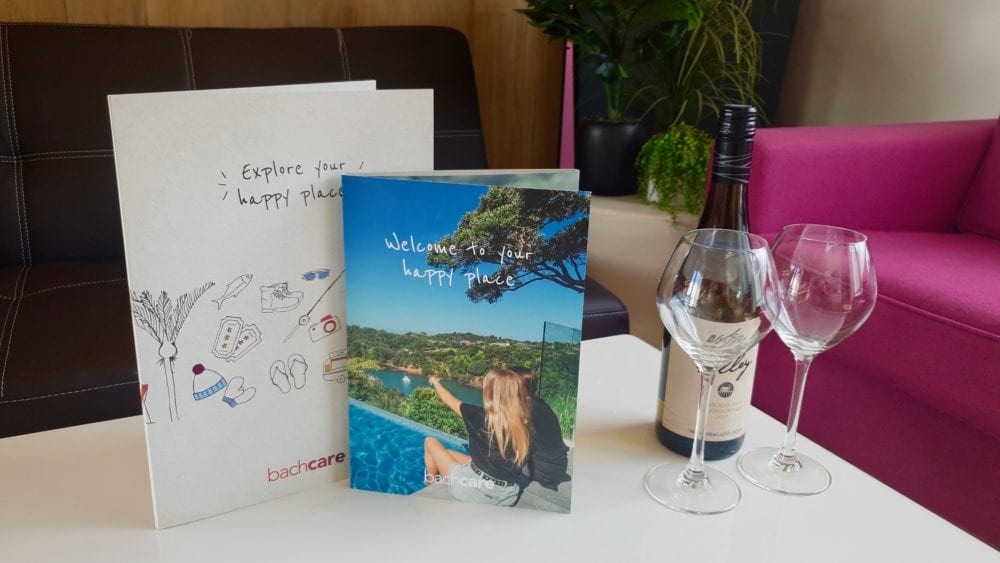 Preston calls this owning the end-to-end guest experience to deliver the same personalized, on-the-ground, branded experience it did with just one home 15 years ago. "We want our guests to have a fully integrated and highly Bachcare-branded experience, from the moment they enter our website, through making a booking, arriving at our property, to our after-stay feedback process. It's always been part of our DNA, and to be honest, always will."

Owning the end-to-end guest experience plays a large role in the company's selective use of OTAs.

Ian Bishop, Bachcare's head of marketing, said, "One of the key things with Bachcare is that building a strong brand presence has been at the core of the company since way before my time (hats off to Leslie for driving the importance of that from day one.) The result means we have no dependence on the OTAs, which enables us to use them strategically as and when it seems to benefit and augment our already strong position, which year over year is around 75 percent direct bookings and shows no sign of any change."

Due to the strength of the brand, Bachcare can drive direct bookings. One way it does so is through smart calendar management. "Of our properties on OTAs, we'll often block important dates on those external sites because we know there is a very high chance the booking for key dates will come via our direct channel," Bishop said.

The team also looks closely at domestic versus international travel and consumer behavior to decide whether and how to use OTAs. Although the brand is strong and well known in New Zealand, it must appeal to international inbound travelers through careful and focused spending overseas. This includes more OTA use for properties in areas popular with international tourists, such as Queenstown. The same applies to cities like Auckland and Wellington, where urban travelers are more likely to use OTAs.

However, it ultimately comes down to the owner. "Above all, we are constantly listening to our owners and what their rental goals are, which may therefore provide more sway for listing on some or all the OTAs we work with. The blend of all the above points helps us make calculated decisions to deliver the best outcome for our owners and the business," Bishop said.

He added, "To be honest, it is the result of 15 years of dedication in building a strong brand that is trusted in the marketplace that enables all the above. I am simply in the privileged position of being the current guardian of that brand and continuing to drive it at a super interesting time for the VRM industry!"

This house-by-house, partner-by-partner strategy keeps OTAs at a healthy distance. It has served Bachcare well through HomeAway's acquisition of the Kiwi platform BookaBach in 2013 and Airbnb's rollout of experiences and Airbnb Plus in the country in 2018. One Stuff.co.nz article called Bachcare, "The Kiwi firm taking on Airbnb in its own game." At 75 percent direct booking, Bachcare is winning.

In that same article, Preston called the competition with OTA giants both "a David and Goliath battle" and fun that keeps them on their toes. Fun is not a take-it-or-leave-it bonus for Preston—it is a requirement. In addition to a supportive family and sufficient capital to grow and weather the storms, Preston credits the company's success to perseverance, resilience, hard work, and a lot of stubbornness. "Add in a bit of fun!" she added. "We've never lost sight of our founding purpose, principles, and values. It has been our guiding light since inception, and it continues to burn bright."

<!-comments-button-->